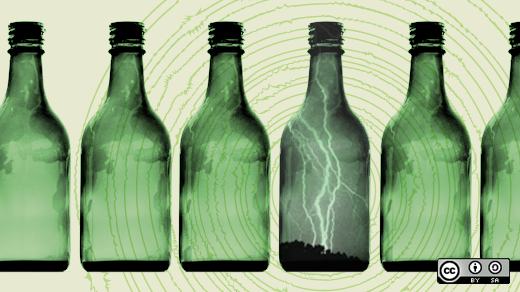 Sabai Technology is not your typical tech company. A networking solutions company created in 2010, Sabai is located on Main Street in Simpsonville, SC in an old cabinet shop. Founder and CEO William Haynes first started modifying routers as a missionary in Thailand, helping his fellow expats discover the power of open source routing solutions.
After returning to the states and being laid off, William returned to what he does best: using his expertise to help people who just want a solution that works. The company launched with $500 and has grown organically ever since, bootstrapping all the way.
Sabai's first venture into outside funding (see their Kickstarter page) is for JaiRo, an open source routing platform built on Linux server with a LAMP stack. The software will be capable of running on any Linux server capable device. The software will be released under an open source license and is based on Ubuntu Linux Server 12.04 LTS.
I interviewed Tim Fowler, Network Engineer at Sabai, to find out more about JaiRo and their plans for building an open source community around it.
What do you want to do with JaiRo?
The goal is to make advanced networking tasks intuitive. Some of this will be done through how the user interacts with the controls and some of this is done through mods. This one-click plugin style interface will allow users to install applications to increase the functionality of the router. Some mods in the pipeline include: Open VPN, media serving, phone serving, print serving, and more.
Also, the product is going to continue to be developer friendly, even after it is in "commercial" mode. The product will have three distinct settings: Developer, Beta, and Protected. Developer mode will always allow command line, root access. Beta mode is for mods that are not yet vetted into the eco-system, they carry some risk or aren't quite polished enough for everyday users. Protected mode will be for the average user who just wants the working solution, without having to worry about breaking their network. Any mode will be able to do a hard re-set and get back to square one, no matter how hard they try to brick it.
Why is JaiRo Important?
The problem with the traditional home router is that it just isn't powerful enough. Think of today's routers like cell phones from 10 years ago. They handle one or two core functions well, but don't have the ability or power for increased performance. You couldn't play Words With Friends or get turn by turn directions on those basic cell phones of the past. Sabai Technology's goal is to start the same kind of revolution at the network core that smartphones brought to mobile. JaiRo will move the router from a closed, embedded platform, to a fluid, open-source, powerful computing platform. JaiRo is the future of home and small business networking.
Why do you need to build a community?
At their core, open source software and hardware projects depend on input from the community. That's what open source is all about. So, in order to make JaiRo the powerhouse solution it has the potential to be, we need developers to share their passion. We are super geeks about VPN. That is what we excel at. We have talked to developers who have that same level of passion about phone servers, email servers, and more. These are the guys who are out there creating one-off solutions in their homes for them and their friends and family. Those are the guys we want creating mods for their projects because they know more about their niche than we probably ever could as a company.
Projects like Drupal and Raspberry Pi that we feel have really strong communities and education programs are who we are looking to model ourselves after. The education curve is also why we are building JaiRo on Linux server. Why re-create the wheel when there is this really solid, well developed platform out there that developers already know and love. It's about getting the technology into the hands of users. Whether it's the developer who is just looking for an easier solution or better platform, or the noob who doesn't really know where to start - we believe JaiRo is the answer.
What Does JaiRo mean?
"Jai" means "heart" in Thai and is used in common expressions of emotion like "dee jai" for happy and "jai yen" for calm. The seeds for Sabai Technology where sown in Thailand where founder William Haynes and family lived for four years while building an international school. It was in Thailand that William first started modifying routers and where the name "Sabai" comes from, as well. ("Sabai sabai" is an expression meaning a sense of peace and tranquility.) Sabai Technology believes the network core can be a central hub for all of your families online activities and a place to store and access your digital media, home automation, privacy settings, and more.
"Ro" is simply short for router. As advanced as JaiRo devices will be, they are still just a fantastic router. So together, JaiRo means "heart router" because JaiRo will become the heart of your home network.
Why open source (beyond access to a developer community)?
It's about the fact that companies mess up software all the time because they think they can be experts at everything. We know what we do well, but, just like we want to help the expat who has no interest in VPN routers to gain access to that technology—we know there are people who can build these mods better than we can. Plus, we don't want our imagination to limit the user or the device. The nice thing about JaiRo is that there will finally be a router with the excess capacity in the hardware and platform to support extensibility in the software platform. We know that there are mods opportunities out there that we haven't even thought of. Open source is the best way to facilitate the continued functionality of the device.
Jen leads a team of community managers for the Digital Communities team at Red Hat. She lives in Raleigh with her husband and daughters, June and Jewel.

This work is licensed under a Creative Commons Attribution-Share Alike 3.0 Unported License.