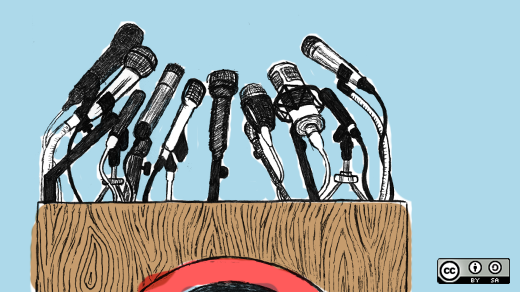 The OpenStack Juno Summit last week in Atlanta was a source of many new and exciting announcements, from both vendors and the OpenStack Foundation itself. One of the more interesting of such announcements was of a new OpenStack Marketplace. For those looking to explore their options in commercial offerings of OpenStack, from training to distributions to public clouds and more, the Marketplace is designed to help users better understand what resources are available.
A portion of the Marketplace's offerings, specifically around training, had been made available to users about eight months ago, but the new features add significantly to its features, and they are all aimed at making it easier for potential OpenStack consumers to make a well informed decision.
Training
Looking to get some hands-on experience and training from professionals? The marketplace currently highlights 14 vendors offering training on OpenStack as a complete project, or on specific aspects, such as architecting and deploying. Courses can be filtered by skill level, and many are available online as well as in person at locations around the globe.
Distros and appliances
Read up on vendors' offerings for OpenStack distributions and all-in-one on-premise solutions, see which services they offer and which version of OpenStack each service offers. There is also detailed information about which regions of the world support is offered to, which hypervisors and guests are offered, and other information as provided by each vendor, making side-by-side comparison easier than ever.
Public clouds
If an on-premise solution isn't the right answer for you, there are a number of companies offering hosted OpenStack solutions. These can be filtered by geographical location as well as the services offered, and how pricing is done, allowing users to find the services that works best for them.
Consulting and integrators
Need to figure out how to fit OpenStack into your existing infrastructure? Do you have a legacy system which will need continued support? Frightened by all of the details of migration from a proprietary cloud? Never fear, there are countless OpenStack experts lined up to help you make the transition, develop a solution that meets your needs, and make sure your staff know how to work with it.
Drivers
OpenStack is like glue. It holds the different elements of your cloud together and allows you to manage them in an extensible and closely-integrated manner. But it's up to you what to run underneath the hood, whether for storage, networking, or virtual machines. Learn which third-party cloud components are supported, where to find the right driver information, and which release of OpenStack you'll need to get it running.
---
Want to learn more about the vision behind the OpenStack marketplace? Watch this video with OpenStack Foundation Executive Director Jonathan Bryce, taken from last week's OpenStack Summit in Atlanta, to learn more about the Marketplace and some of the resources recently made available to those seeking to better understand and utilize OpenStack.
Too busy to watch? Here's my favorite takeaway of what makes OpenStack and its open source foundation different than other competitors in the software industry.
It's kind of like a farmers market in a way. You go to a farmers market and you can buy things in different formats. You can get ingredients to go make your meal, you can buy pre-made meals. You're going to make a choice between those options there. But at some level, the vendors who participate in that farmers market, they have a common goal. It may be locally-sourced, it may be organic. They have something that is binding them together. And that's really, I think, what we see in OpenStack. We have companies who are out there, competing in the marketplace, and who are delivering services, but at the same time, they come here to this summit, their developers go to the Design Summit, they collaborate, they work together. And so our companies compete, but they also collaborate, to build the best technologies for the benefit of the whole industry.
But the video is worth watching, if only for the comparison of the time lapse video of building the physical, in-person OpenStack Marketplace constructed for Summit participants, against the time lapse of building the online marketplace. I hope you'll take the time!
Jason was an Opensource.com staff member and Red Hatter from 2013 to 2022. This profile contains his work-related articles from that time. Other contributions can be found on his personal account.

This work is licensed under a Creative Commons Attribution-Share Alike 4.0 International License.