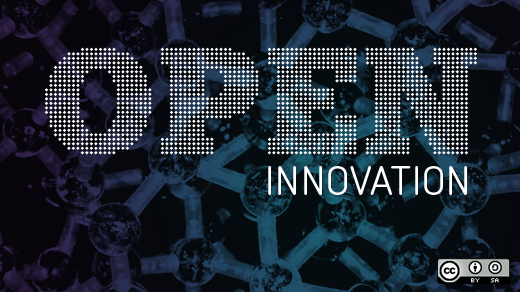 Organizations large and small are changing their approach to open source software (OSS). Increasingly, OSS is being viewed as more than just a development tool, but as a strategic asset. And the implications of this change are becoming clear.
Black Duck Software recently partnered with North Bridge Venture Partners on the 2014 Future of Open Source Survey, the eighth annual look at emerging trends in OSS adoption, development, market opportunities, and community engagement. The survey found that in today's development organizations, open source forms the backbone of the most significant projects.
Companies increasingly understand that open source allows them to create faster, cheaper, and more secure products than they did by constantly reinventing the wheel in closed-source development environments. And the drivers of OSS adoption go beyond cost cutting and time savings. Participating in open source communities is a goal in itself—one that gives companies a competitive edge and helps them to attract top talent and influence project direction.
Increasing drivers of OSS: quality and security
The reasons companies turn to open source have evolved in recent years. In 2011, quality was ranked fifth in terms of importance, lagging behind considerations such as freedom from vendor lock-in and reduced costs. In this year's survey, quality was ranked as the top factor for open source adoption. Eight out of ten respondents said they choose open source based on quality alone. And 80% of respondents said competitive features and technical capabilities were their most important considerations in choosing open source over proprietary software.
72% of survey respondents said they choose OSS because they perceive it to be more secure. In spite of security concerns raised by the recent Heartbleed bug, companies recognize that open source projects typically draw more eyeballs to spot problems. Not to mention, the greater degree of collaboration and innovation open source offers.
Corporate contributions on the rise
While many companies previously limited their open source activity to the strategic use of others' open source projects, today that situation is changing. The survey found that 56% of corporations are expected to contribute to open source projects within the next two to three years, with 30% making it easier for employees to participate in open source projects. When asked why, 45% said they are doing so to gain or retain competitive advantage.
So while this posture could be viewed as self-interest, it ultimately spurs greater contributions to the open source community and an increased 'return on participation'. This benefits not only these companies, but the wider OSS community as well.
Impact on everyday technology
Wider consumer awareness of open source is also becoming an increasing factor in OSS adoption. It's impossible to ignore the significance of the Internet of Things (IoT) and the 25 billion devices expected to be connected by 2015. Most of the smart phones, tablets, and wearables available today are based on open source technologies. Collaborative communities, like the AllSeen Alliance, show the influence that open source is having on IoT—which itself will have a huge impact on people's everyday lives.
Managing the proliferation of open source
Open source has proliferated as organizations progressively recognize the strategic advantages offered by OSS in terms of cost, quality, innovation, and time to market. But to truly reap the many benefits of open source, enterprises need to better understand the value of their open source assets. They must implement policies and processes for consuming, tracking, indexing, and securing open source code. Actively managing these processes will help enterprises unlock the full benefits and potential of open source software.
For more insights into emerging trends in open source, read the full 2014 Future of Open Source Survey Results, which offers statistics from 1,240 industry influencers.
As the Digital Marketing Communications Manager at Black Duck, Megan is responsible for managing the company's digital brand, online content, and social media presence. She is an editor and regular contributor on the Open Source Delivers industry blog.

This work is licensed under a Creative Commons Attribution-Share Alike 4.0 International License.