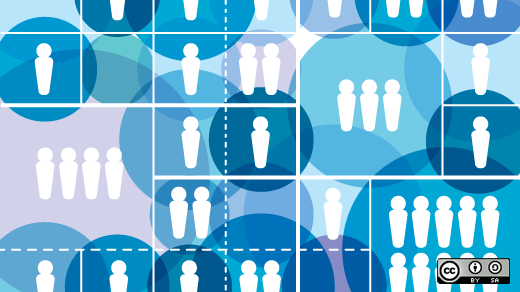 Open source's influence extends far beyond sharing code, but this aspect sometimes goes unappreciated. For example, I previously wrote about how the special way of developing and collaborating associated with open source has come to also reflect many DevOps best practices, from transparency to iterative fast releases. I'd argue that it is many of these same default behaviors that are helping to make the Internet of Things a hot topic today.
The Internet of Things (IoT) isn't a new idea. The term was supposedly coined by Kevin Ashton at Procter & Gamble in 1999, but the concept goes back to at least the 1980s. An Internet-connected coke machine at Carnegie Mellon University (1982) and a Scientific American piece by Mark Weiser (1991) are often cited as part of IoT's early history. Consumer gimmicks like self-refilling refrigerators were talked up during the original dot-com boom. Of course, various forms of industrial sensors and data logging devices go back even further. However, IoT as a coherent category of products, software, and services that not yet coalesced.
Some of this is because the high-visibility consumer IoT space has always had more than its fair share of solutions in search of problems. Perhaps home energy management or new types of wearables will make these types of products more compelling at some point. By contrast, early industrial IoT examples demonstrate some tangible benefits—that is, they help save money. One well-quoted example relates how Union Pacific uses track-side infrared sensor and microphone data relayed back to its data centers via fiber-optic cables to reduce breaking-related derailments by 75%.
When they're applied to problems that actually need solving, a number of technology trends are coming together to make IoT solutions more practical: low-power and inexpensive processors for pervasive sensors, wireless networks, and the ability to store and analyze large amounts of data, both at the edge and in centralized data centers.
The other thing that's happening—and here's where open source thinking starts to become very relevant—is that IoT fundamentally represents the breaking down of silos. For example, IDTechEx shows a significant part of IoT's potential comes through the transition from dedicated systems for connected things such as RFID and real-time location tracking to IoT devices with IP addresses. Now, this doesn't mean that all data will be shared, (though there will be cases where the pooling of data, perhaps anonymized, among organizations for mutual benefit will make sense) but it does mean that the standards for sharing and collaborating needs to be in place.
Groups like the AllSeen Alliance, Industrial Internet Consortium, OASIS IoT/M2M, the IoT-GSI Open Interconnect Consortium, Eclipse, and more are tackling various aspects of standardization and, in many cases, creating open source software to provide reference implementations or jump start users. As my colleague James Kirkland notes, it's a bit of a fragmented landscape even allowing for the fact that different standards are needed for different purposes. However, I think it's significant that there's so much focus on standards and open source in IoT and that (for the most part) the overlaps and duplicated efforts look more like the messiness of the bazaar than attempts at proprietary co-option.
Open source practices are also relevant to the adoption of IoT within organizations. As with DevOps, the most effective use of IoT requires breaking down silos. As Panduit's Dan McGrath notes: "We need the IT side to understand the business value and priorities of control integration, and to take more of a leadership role. The OT [Operational Technology] side needs to understand the need to partner and work more closely with IT to take advantage of these technologies. The value of the data and impact on plant operation needs help from the plant director level to help break down barriers and avoid turf battles."
In its Hype Cycle for the Internet of Things, 2014, Gartner writes that "manufacturers must manage the convergence of IT and OT to modernize proprietary, silo-based systems to more integrated and secure standards-based systems." In other words, the real value of the IoT, in this case to manufacturing organizations, lies in collaboration and sharing between organizational groups. And this transparency and collaboration is pervasive throughout the organization. Gartner adds this advice: "Ensure that not only enterprise architecture and continuous improvement teams, but also plant managers and factory personnel, are ready to incorporate IoT opportunities and entities at all levels."
Most of today's big IT trends are fundamentally enabled by open source code. The web giants wouldn't exist without Linux and other open source software. The innovations happening in data storage and analytics infrastructures are essentially all happening in open source communities. IoT is no exception but it also provides a great example of how open source isn't so much about the code but how people communicate and collaborate.
Gordon Haff is Red Hat technology evangelist, is a frequent and highly acclaimed speaker at customer and industry events, and is focused on areas including Red Hat Research, open source adoption, and emerging technology areas broadly.

This work is licensed under a Creative Commons Attribution-Share Alike 4.0 International License.