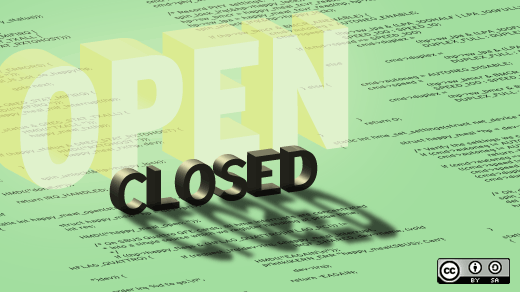 In my last Opensource.com article, I wrote about biicode's decision to go open source once we reached 10,000 users.
After the announcement, our community growth skyrocketed. Our investors were so impressed by the welcoming of our open source announcement that they let us go ahead with open sourcing biicode early. We worked hard to release most of it in biicode 3.0.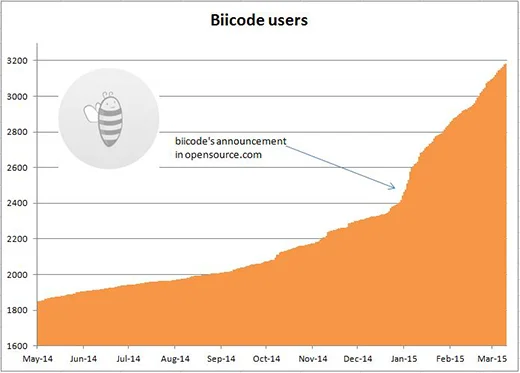 In our next phase, we will be absolutely transparent on every single metric biicode can provide to the public. We expect that making our metrics (not just code) public will make ourselves commit more to the project. At the same time, more transparency would mean more trust and thus engagement from the community. If we make our metrics public, most of our strategies in marketing and user engagement are more or less exposed—we have to stand by them and be fully committed to what we do because we are exposed to more criticism. On the other hand, we believe we will be rewarded with more engagement from C/C++ devs for being almost fully transparent.​
What to expect from our open source roadmap
biicode is an open source C and C++ dependency manager that consists of two parts: a client installed in the user's machine and a cloud populated with the best and most popular C and C++ libs and the frameworks to make source code dependent on them with just #includes.
One of the biggest aims of biicode's founders is to provide a useful and modern tool for the C and C++ communities. Despite current adoption and use figures Stackoverflow, Tiobe, and IDC some of us believe that certain aspects of the programming environment are not the best to address the challenges the current software industry poses. We are trying to improve this landscape by providing a multi-language, cross-platform dependency manager that incorporates CMake as build system—a transversal, multi-purpose, open source tool.
We have now released 70% of our code under the MIT license, with plans to release the remaining 30% by the end of the year. The process is simple: the code is shared in public GitHub repository, where it can be forked or cloned. We are thus taking a step forward and welcoming the C and C++ communities to our development efforts by accepting pull requests. Anyone willing to contribute to the code must follow our contribution rules.
All information about the open sourcing of biicode will be published in biicode.github.io/biicode. If you're a C and C++ programmer, join biicode's open source movement by suggesting features, tracking issues, and joining our quest of making a more modern C and C++ programming environment.
Product Marketing Director @ Weaveworks (https://www.weave.works/). Flux, Flagger and more projects donated and maintained at the CNCF. GitOps focus. OpenUK Ambassador. The UK organisation for the business of Open Technology, being the 3 Opens: open source software, open source hardware and open data, across the UK.

This work is licensed under a Creative Commons Attribution-Share Alike 4.0 International License.