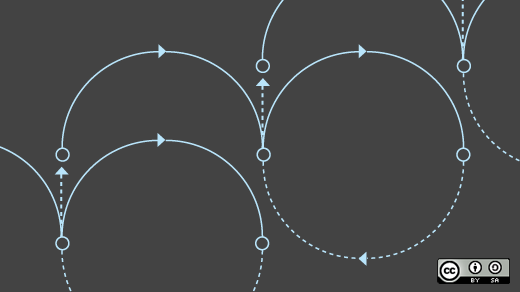 Over the years I've had the opportunity to meet many wonderful individuals at conferences. A conference is a unique setting that lends itself to quick exchanges and brief meetings. Every once in a while, however, there's a connection made that instantly turns into a great friendship.
That's what happened when I had the pleasure of meeting Erica Brescia, the CEO of BitRock, a company changing the way we install and manage software. You may be more familiar with their app store for web applications, Bitnami. In this interview, Brescia tells me how it all started and what she predicts for the future.
Tell us about Bitnami and BitRock.
I'm the CEO of BitRock, which develops installation and packaging tools. And, I am the COO and co-founder of Bitnami, which I started with Daniel Lopez, our CEO. I was interested in open source, which was starting to get a little more mainstream, and Daniel had a technical background but no real sales or operations experience. It made a lot of sense to partner.
What was the thought process that eventually lead to Bitnami?
In building that business, we developed powerful tools that allowed us to efficiently package software for virtually any server or desktop operating system and platform in existence. We also learned a lot about how software vendors and platform providers operate. That's what gave us the vision for what is now Bitnami.
What services does Bitnami offer? Is it similar to the Apple app store?
Yes, Bitnami is essentially an app store for server software. We offer over 100 fully integrated and ready-to-run application packages, ranging from WordPress and Drupal to Liferay and Alfresco to LAMP, Node.js, Rails development stacks, and more. All of the open source apps and development environments we package are available free of charge in the format of native installers (Linux, Windows and OS X), virtual machine images, and cloud templates.
One of the cool things about Bitnami is that you get exactly the same stack regardless of where you're deploying the app, which makes it much easier to move between local and cloud environments.
Does Bitnami focus on cloud environments?
In terms of the cloud, our app library is currently provided for the Amazon EC2, Microsoft Azure, and Google Cloud platforms, among others. We have several more on the way in 2015.
We also offer a service called Bitnami Cloud Hosting, which simplifies the process of deploying and managing Bitnami-packaged apps on the Amazon cloud. Bitnami Cloud Hosting has a free tier that allows you to run one micro or small instance free of charge. If you run a micro and are new to the Amazon cloud, you may also qualify for their free tier, which would allow you to run your server free for a year.
Does Bitnami support and maintain the projects they include in their library?
Yes! A big part of the value we provide to our users is that we continuously monitor the projects for new releases or security issues and release patched versions in a timely manner. With over a million new deployments every month we cannot provide one-on-one technical support to everyone, but we have community forums in place to answer questions and suggestions from our users. We also have a helpdesk for commercial users of our hosting service.
Can a user implement open source software internally? And, what are some of the ways you encourage open source best practices?
We use a lot of the applications that we package in Bitnami for the development of Bitnami itself, like Phabricator and Redmine for project management and bug tracking, DokuWiki for collaboration, Jenkins for continuous integration, Rubystack for web development, and so on.
We have a distributed team and in many aspects function as an open source project, such as having discussions over email, IRC (Slack in our case), and a bug tracker so everyone can participate regardless of their location or time zone. We do this in place of hallway conversations and face-to-face meetings (which are sometimes required). We also follow other common open source best practices, including code reviews and a good version control system flow (currently based on Git).
What changes have you observed in the market as a result of the growing popularity of open source software?
In addition to challenging incumbents to build more value into their software and even lower prices, the popularity of open source software changed expectations around the purchasing process for software. Because you can download open source applications without having to first talk to a salesperson, request a demo, etc., it has forced commercial vendors to make it easier for people to evaluate their software.
In most cases, you don't need to talk to a salesperson before giving a piece of software a try. That has put more power in the hands of the consumer and allowed them to self-educate about various products in the market. It has also forced more transparency onto vendors. You see a lot more pricing online than you used to in the software space, and vendors have to focus more on selling the merits of their software via their website, communication channels, and the product itself, instead of being able to rely on a team of salespeople.
Now that open source vendors have to rely on widespread distribution, a simple deployment process is a requirement, even for complex pieces of software—even more so when the open source alternatives to a commercial application are easy to get up and running, the commercial vendors have to follow suit. The deployment process is the first opportunity vendors have to make a positive impression on their users, so getting it right is absolutely key. That's why so many open source projects and commercial vendors choose to work with Bitnami—simple deployment processes are our forte.
As a growing company, what challenges do you face working with open source software?
We always want to make sure we comply with all open source licensing, which is an important, but at times time-consuming, task.
Deciding which software to use or to build your products on top of is important. There are often similar projects with varying degrees of functionality and maturity. Selecting the most appropriate one is difficult. Often, the deciding factor is which one has the most active community and will be supported in the long term.
In terms of opportunities, it is great to have the source code available so we can track down bugs and debug software more easily than with proprietary libraries. Whenever possible, we contribute the fixes back to the projects.
There are quite a few apps coming soon in Bitnami. What is the approval process like, and how does someone get their open source application included?
The "coming soon" apps are primarily apps that are in the Bitnami contest. Each month, we run a contest where Bitnami users (and anyone else) can vote for the apps they would like to see packaged next. We post the contest rules for people interested in learning more or looking to nominate a new project.
From time to time, we add apps we believe will have widespread appeal to our community. A recent example of this was when we working with the Ghost team on the launch of their blogging platform to the public.
What's upcoming for Bitnami?
We are significantly expanding the number of supported clouds and applications in our library. Soon we'll be adding support for containers with a specific focus on developer stacks and integration with the leading cloud vendors' container orchestration offerings.
Bitnami and BitRock are growing, and we're looking to hire world-class engineers and systems administrators. We also plan to expand the marketing, partnership management, and sales teams soon. Bitnami has great teams and great offices in both San Francisco (HQ) and Seville, Spain, as well as, a team in Poland. For exceptional folks, we're willing to consider remote positions as well. If you like what we're doing, check out our careers page and get in touch.
David is the founder of Mautic, an open source marketing automation platform, and an open source evangelist. He has also worked as the community manager for Joomla and a member of the Production Leadership Team. David writes frequently about open source and spends his time helping businesses find success with open source solutions.

This work is licensed under a Creative Commons Attribution-Share Alike 4.0 International License.