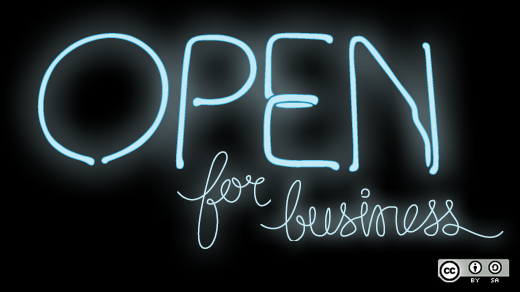 One question I get often is: "How can I build a business around something I'm giving away for free?" So, I wanted to attend the panel at SxSW this year called Don't open source like a n00b, focused on how to make a project or product open source. We've seen many projects successfully do open source—like Linux, Wordpress, and Koha—but how does a company like Booz Allen Hamilton jump from being a proprietary company to open sourcing their first product?
Project Jellyfish was developed here in Austin by Booz Allen Hamilton; it's software that can be described as a cloud brokering solution. The team there realized that many vendors are open sourcing their applications and that a lot of the new, cool stuff is being developed in the open. So, they made the decision to make Project Jellyfish open source, hoping their developers would more interested in participating. But, they still had to convince their partners to spend money to develop something they were going to give away for free.
How do you convince stakeholders that you want to spend company money and time on building something that in the end you can't sell?
Educate. (Something I'm deeply familiar with and have been doing for open source in the library industry for almost 10 years now). Booz Allen's team started by showing partners how other companies like Red Hat are succeeding with the open source model. Open source community members came in to talk to their staff and investors about what it's all about and how it works. Booz Allen decided they would open source the project, and are glad today they questioned the status quo of making everything closed source.
Afterthoughts
Once you make the source code open for your project and dive into the implications of that, you start to realize the value is much greater than just software. Open organizations, open architecture, open standards, open data, open science, open education... the list goes on. I would love to see the library sector open up more and make open source the default. An inspiring example from the panel was shared about an open call for proposals from 18F that used GitHub for submissions where everything was transparent and people could learn from each other. 
Nicole C. Baratta (Engard) is a Senior Content Strategist at Red Hat. She received her MLIS from Drexel University and her BA from Juniata College. Nicole volunteers as the Director of ChickTech Austin. Nicole is known for many different publications including her books "Library Mashups", "More Library Mashups", and "Practical Open Source Software for Libraries".

This work is licensed under a Creative Commons Attribution-Share Alike 4.0 International License.