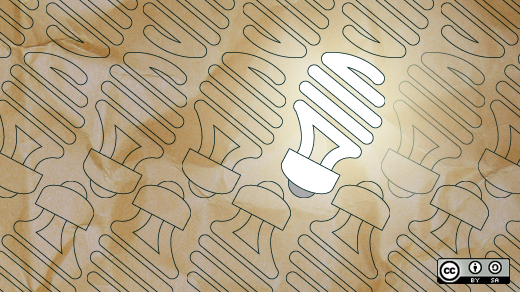 In 1996, the term "open source" didn't exist. Yet 20 years later, open source technology spans countless projects and brings together the collective talent of millions. Take a close look at any open source project or community of developers and you'll find incredible levels of speed, innovation, and agility.
Open source participation varies wildly. Some developers devote their professional lives to open source software projects; others contribute their time and talent as an avocation. While the communities behind the software continue to grow, the technology itself is playing both a foundational role in the most important technology developments of the past 20 years and is also an integral role in the strategies powering many of today's leading organizations.
As an increasing number of companies come to the realization that open source is a strategic enterprise imperative, savvy technology and business leaders must ask themselves: Are we on the open source train or not? If you haven't looked lately, it's not just software that's eating the world. It's open source software that is eating the world.
The power of open source has spawned startups looking for new solutions and a support base of developers. It has also drawn in multi-billion-dollar companies such as Google, Apple, Facebook, Amazon, and more. These tech giants are investing in creating and releasing their own open source languages and projects into the developer community. Google released Go in 2009 while Apple released Swift in December 2015, both of which continue to gain momentum. Facebook is also driving open source innovation, sharing projects such as BigPipe to increase the speed of website page loading times. These companies and countless others are working on projects to create the infrastructure that feeds the momentum in today's digital economy.
Almost 80 percent of today's businesses run on some kind of open source, and those companies are reaping the benefits. The software has been adopted by organizations within various industries at a blazing speed. For example, Acquia's cloud platform-as-a-service has grown to serve the requirements of more than 4,000 organizations worldwide running on Drupal, an open source web content management and digital experience solution. Because of the continual open source expansion, hundreds of thousands of sites as well as millions of online interactions and transactions are now supported daily by the technology.
Open source's value chain extends far into the economy, delivering value and benefits across a vast spectrum of industries. This includes massive media conglomerates like WPP, whose network of agencies works with Acquia to deliver solutions to their clients. Increasingly, open source is winning—even becoming the de facto first choice among enterprises—because of the differentiated benefits gained from using the software.
Organizations that rely on agile open source solutions like Drupal are quickly creating highly personalized digital platforms for their consumers, giving them the online experience they want. Companies are able to adapt their businesses for the digital age, continually evolve their platforms, and cut costs and time across these processes. Cisco Systems, for example, worked with Acquia to implement Drupal across its Customer Support Forum, resulting in an annual cost savings of $433 million.
Open source is not a one-way street. In order for open source technology to continue delivering benefits to organizations, it's crucial that all community members—developers, users, and executives—give back more, whether that's with code, expertise, or financial contributions. Companies are finding that it's in their best interests to encourage and foster their developers' involvement in open source projects or risk losing them to employers who do. Many developers who find roadblocks quit and move on.
Organizations are being forced to keep up with the rapid pace of innovation, and there is an immediate need for more solutions and technologies that support business goals. At the same time, however, existing technologies must be refined and perfected. In January 2016, Acquia decided to invest $500,000 in community development to port 50 important Drupal modules from Drupal 7 to Drupal 8. This program has catalyzed a global network of developers and contributors—from Fortune 500 organizations to individuals—who've worked quickly and collaboratively to update the modules they maintain. That's the nature of an open source community, where the work and innovation of a few people can instantly provide countless benefits to thousands of organizations.
Open source software adoption is only poised to grow. Organizations like Acquia, along with Google, Apple, Facebook, and countless others, are expanding the user community by providing an easy path for lessons on how to code and innovate for the future. This kind of collaboration, which accelerates as more organizations choose open source, will ultimately lead to new ideas, better support for projects, and more strategic offerings that serve the real needs of organizations powered by the technology.
For organizations on the fence about open source, here's some news. It's not a question of whether you start to adopt open source technology, but when. Why should and how can you get involved? Some reasoning and guidelines to consider:
We're at a pivotal point in the digital economy. It's time to realize that even a minor dedication to open source—and involvement in a community supporting an open source project—can enable you to produce more innovation more quickly and consistently than ever before.
Supporting developers who work in open source projects will provide your business with many benefits. If you are using these technologies, provide your developer community with educational resources, support them financially and allow them to collaborate on new ideas and innovation.
Find different ways for your organization to get involved in an open source community and support those who are propelling our economy into the future.
The power and potential of open source is growing; is your organization going to grow with it?
David Aponovich is the senior director of digital experience at Acquia, where he helps articulate the business and technical value of Drupal and Acquia solutions.

This work is licensed under a Creative Commons Attribution-Share Alike 4.0 International License.