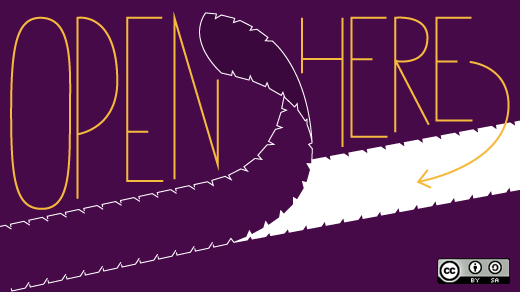 Taiga is one of the most popular open source project management tools out there right now. It is known for being usable and having a beautiful interface, and Opensource.com listed it in both the Top 5 open source project management tools in 2015 and the Top 11 project management tools for 2016.
I covered Taiga soon after it was released in October 2014, and two years later it's time to check in and see how things are going for the new company. I spoke with co-CEO Enrique Posner about their 150,000 users, developer community, and what's next.
How has Taiga grown in the past two years?
Since launching in October 2014, we have welcomed just over 150,000 registered users, 125,000 projects, and we are serving upwards of 2 million pages a month. Plus, there are thousands of installations on private servers.
The user profile is pretty broad, but our sweet spot is teams of 5 to 25 users. As expected, we are popular among startups, but we are surprised to see teams from Fortune 500 companies signing up in numbers. The United States is our largest market, but we have users from all over the world. And, we haven't done any traditional marketing or advertising. It's all been organic, through word-of-mouth. You may see us change that this fall.
What did you learn while running an open source project of this scale for two years?
The most exciting thing about being open source has been the generosity and enthusiasm we've recieved from our community. People are contributing code and ideas all the time, and unquestionably, their contributions are making the tool better. It's the best for us to figure out what our users need and expect from the tool.
Taiga recently released a paid option. What has the response been like from your open source contributors?
For users who want a public account and don't need a private account, the tool is free. Right now, 60% of our users are using Taiga for free, and 40% need private accounts and are using our new paid option.
As for the community, they took it well! Most people understand that it is in everyone's best interest for the open source tool to become sustainable. For that to happen, the development team has to have a source of income to help them fund continued development. We think offering our tool at fair prices on a hosted platform is a great way to "earn our keep."
Key to the whole effort was ensuring that our community members understood that there are numerous ways to use our tool for free, like if users self-host or use the tool in "public" mode, and that payment is only required under certain circumstances. Our paid plans are competitive and compare well with the costs involved in licensing other tools.
Our development team has completed 14 major software enhancements so far.
What's next for Taiga?
We have a huge backlog of functionality requests from users. To fix these quickly, we created a function for our contributors to use to source talent on a task basis, called TaigaTribe.
And like I said before, marketing and advertising. As we move towards greater financial stability, there's a huge opportunity for greater awareness.
We're only scratching the surface.
The author is contributor to the Taiga blog.
Nitish is interested at the intersection of open source, system software and startups. He loves to read and explore anything open source. In his free time, he likes to read motivational books. He is currently working on building Parseable - an open source object storage, log storage, management and observability platform.

This work is licensed under a Creative Commons Attribution-Share Alike 4.0 International License.