The path to the perfect operating system can be long and circuitous. Here's how I found my way to Linux Antergos.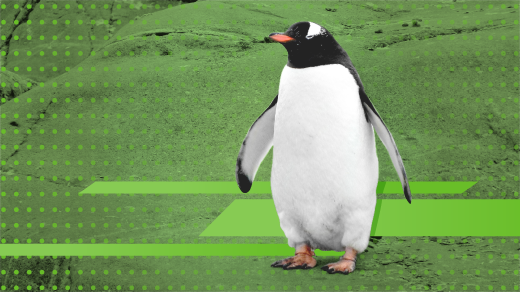 I am not an expert in anything. There, we took care of that piece of important information right up front. What I am is a very accomplished user.
I have worked with Apple, Microsoft, Deneba, and Intuit as a beta tester for Windows and OS9 and X. I have been helpful to these companies because I can look at a piece of software and say, "Uh-uh. That's too confusing, too difficult, or just plain wrong."
So when I learned about Linux, I was intrigued.
Of course, lots of people can do those things, but I would provide graphic mock-ups of what might work better, and a lot of my work has been implemented. Programmers think in very logical ways. I am by no means a programmer, but I will work the you-know-what out of a piece of software for my own needs. I understand what the average person needs to see and use. I know this because, for the most part, that is who I am too.
So when I learned about Linux, I was intrigued.
My first experience with Linux was with Ubuntu 9.4. I installed it as a dual-boot with Windows 7. Dual-boot, for those who are new to Linux, allows you to choose whether to use your computer with Windows, Linux, or another operating system. It was my first adventure in something completely different from mainstream computing, and while I was intrigued, I couldn't get hardware like my new printer and scanner to work with Ubuntu. That was not the only deal-breaker; I was also unable to open or convert some files so that my Windows-using friends could see things exactly as I did. I appreciated where Ubuntu was going, but it wasn't ready for prime time to me.
Later, I tried Ubuntu 10.4, 12.10, and so on. I tried other variants of Linux as well, but each one presented a new set of challenges that I frankly didn't have the know-how, aptitude, or time to deal with. I'm sure they were fine because many other people used them all the time. I'm geeky, but I'm not a power-geek—I know my limitations. It was back to Windows for me.
I tried Win 8, Win 8.1 (better!), and eventually Windows 10. All the time, my computer would work great with the newly installed Windows iteration, but then it would start to slow down until I was not only making coffee during boot, I was enjoying my first cup with breakfast while opening Outlook or a browser. Egads—frustration incarnate! I needed a change.
So I went back to Ubuntu 16.04, and I was pleasantly surprised. Smooth, stable (to a point), and it could work with everything I needed. But after I had used it for a while and tried all the tips, tweaks, and tricks I could find on the web, it was still using a lot of resources. I began to wonder if I shouldn't just ditch the whole Linux scene and let Microsoft and Google take over my life. Luckily, I'm like that little Jack Russell terrier that won't let go of the cuff of someone's pants. I experimented.
I tried Manjaro. I like Manjaro, but things kept breaking on me, and I couldn't sit around and debug my computer with every update. I do believe the problems were my fault, but that "I'm not an uber-geek" thing kept coming back to bite me. I'm sure I could have fixed it if I had the time and the desire, but I had neither.
I tried Linux Mint with Cinnamon. Pretty! It's very useful, and since it was based on Ubuntu and Debian, I could easily get software and tweak the OS the way I wanted it. Big smiles all around—until the resource thing bit me in the RAM. Once again, I saw my memory and processor usage increase farther on my aging laptop than I was comfortable with.
Now that I was savvier with different Linux variations, I decided to go back to Manjaro and try the GNOME version. For some odd reason, all of the official variations wouldn't get past the hardware install on my laptop. The community-based versions would install, but that wasn't what I wanted. I looked into Arch and nearly hyperventilated from the installation instructions involved. I can do some basic work in a terminal, but Arch required much more knowledge of my computer and software needs than I could handle at the time.
I found an alternative Arch platform, though. I read a lot of comments, installation tricks, and articles about this type of Linux and decided to give it a try. Instead of dual-booting with Windows and a Linux OS, I decided to ditch the Windows partition altogether. I kept my Linux Mint installation and installed Antergos Linux.
I love Antergos Linux! Yes, there were some different types of commands to learn. There were also different ways to secure software for the things I needed, but they were all there with their own repositories (software stores), and I was also able to access the vast collection through Arch called AUR. Wow! I didn't have a lot of bloatware. I could choose what I wanted and needed. Although not as fully pick-and-choose-what-you-want as the original Arch installation, Antergos is pared down enough that I was able to install only what I needed. Amazing! (If only cable companies presented their channel lineup this way.)
Antergos Linux is my full-time go-to operating system, with all the happy-happy-joy-joy I could ask for. My computer is now able to run without overworking. I can run Windows 8.1 almost as quickly in VirtualBox (an OS virtual environment) as in its native iteration. I use Windows 8.1 for only one piece of software, which runs a vinyl cutter to make T-shirts and such. Otherwise, I wouldn't need it at all. All of my equipment runs perfectly from the time I plug it in and turn it on. All of the software I need for day-to-day operations is available, and my Windows friends don't know the difference when I send them Word files (I use WPS Office, not open source).
There are three other advantages that have made me a Linux convert.
I don't have to worry as much about viruses.
I can make my Antergos look and run the way I want it to, rather than how a huge corporate entity decided the OS should be.
I'm not rich, and the open source community and even those proprietary companies that I use on occasion do not charge for their hard work. I recognize this work, and one day, when I grow up and am rich and famous (I'm 58 years old, by the way), I will do what I can to donate to the fine people who are currently helping me find my way in the writing profession.
If you aren't happy with your current operating system and want to see what options are available, consider the many different flavors of Linux. There are more than Apples and Windows to consider these days. Wouldn't you like to use something that feels both safe and easy to use? I hope you'll give some of the options I've discussed here a chance. Do some reading, ask questions in forums about the systems that interest you, and know your limitations.
Good OS hunting!
I am a Science Fiction author who likes to write articles about Tech for the Average User.

This work is licensed under a Creative Commons Attribution-Share Alike 4.0 International License.