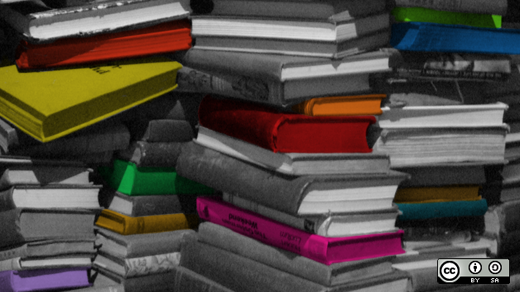 There are a few interesting things to talk about surrounding free and open textbooks. Quality is one. Usability is another. Why to write one (and/or, why not) is certainly critical. But where can you find these disruptive, open texts?
Not all faculty know there are free and open texts they can use; finding free and/or open textbooks (or even knowing to look) can sometimes be a trick. I knew about one or two sources, and did a little bit more digging. Admittedly, many of the sources of free texts linked below have a technical bent. On one hand, this might be because math, computing, and the sciences are familiar with working openly and giving things away. On the other, it might be because I am a member of the computing faculty, and therefore am most familiar with resources in that space.
Those links give you scads of books to explore. What I'd like to explore next, however, is how free and open texts do not live in the same space as free and open software. Specifically, some of the issues (for teachers and faculty especially) that surround the gifting of a text into the commons.
Matt is passionate about the design and development of usable languages for embedded control. You can some of his work at concurrency.cc, a rallying point for parallel programming on the popular Arduino platform. However, most of the time Matt keeps himself busy as a member of the faculty at Berea College.

This work is licensed under a Creative Commons Attribution-Share Alike 3.0 Unported License.