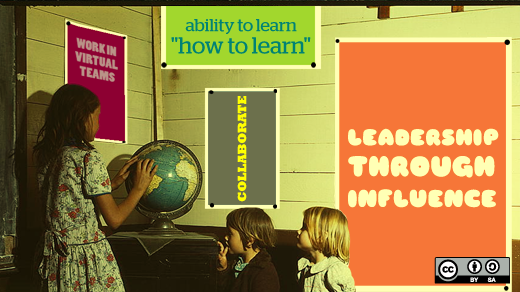 The province of British Columbia started out with a vision over 10 years ago to have "one student record, stored in one location, accessed by all authorized users." And all but four districts in the province, and many independent schools, followed this vision by adopting BCeSIS as their core student information system. Now, after eight years in production, the system will be discontinued by the vendor in 2015, which means all districts will be forced to consider alternative solutions.
From the ashes of a commercial product rises the implementation of an open source solution: openStudent. It is licensed under the Education Community Source license (modified Apache 2.0) to ensure that they have better control of the code.
Reasons for the commercial product (BCeSIS) that the district originally chose:
Given the current climate of decreased student enrollment and the demand for increased education flexibility and complexity, the idea of shared services, common standards, and sustainable information systems makes for sound practice.

At present, priorities in British Columbia include the need to focus on student achievement and on approaches for 21st century and personalized learning.

It is therefore critical that information technology strategies for the future address these key educational success factors.
After a multitude of problems—including performance issues, particularly during peak operating times; antiquated and largely inflexible program design and architecture; and costs in the excess of $89 million—the Saanich school district of British Columbia decided to initiate:
...the openStudent project on behalf of stakeholders around the province. In collaboration with end users from a multitude of districts, they began to build a student information system that had the flexibility to be responsive to the changing education landscape in BC, was in the absolute control of the education community, could interoperate with other systems, would meet 100% of the functionality needs for districts and above all, was affordable and sustainable. 
Tim Agnew, project manager for openStudent, says the open system and process progressing very well:
We have completed 72% of the functional requirements for the core version (based on story points). It took considerable time and effort to recruit the development team but we have now hit our stride and are moving forward with considerable velocity.

One of the biggest challenges is with creating and maintaining authentic connections to our broad and geographically dispersed stakeholders. This is a critical piece of the project, as creating openStudent requires on-going input and requires collaboration from a broad range of groups in the education community including students, teachers, principals, clerical staff, support staff, parents, ministry, and others.
Tim Agnew, along with Gregg Ferrie, Technical Lead, and Debby Davis, Stakeholder Facilitator, hope the openStudent project and their story will help to change the mindset of districts and schools around the country, and the world. He explains that in many places the case is that the technology, for the most part, is controlled by outside vendors and moves in sync with their needs (shareholders, etc), not with the needs of education. This causes a great loss of flexibility, control, functionality, interoperability, and affordability that school districts absolutely need. Districts, schools and stakeholders in their community's education need to know that the most important aspect of choosing the right education software (and related technologies) involves the ability to engage with the education community and connect technology directly to the pursuit of better education for students.
Jen leads a team of community managers for the Digital Communities team at Red Hat. She lives in Raleigh with her husband and daughters, June and Jewel.

This work is licensed under a Creative Commons Attribution-Share Alike 3.0 Unported License.