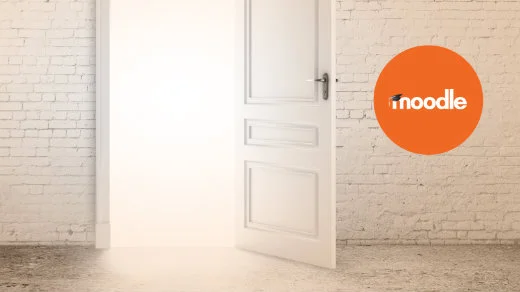 In 2001, Moodle was launched as an online solution for educators to freely adopt as a tool to reach and engage students in the learning experience within their own websites. Today, Moodle's design and evolution continues to achieve this goal as a free and open source learning platform with clear pedagogical principles, adopted by over 50 million users in pretty much every country that has computers.
Who owns Moodle?
The Moodle project is 100% independent and privately held by Moodle Pty Ltd (Moodle HQ) located in Perth, Western Australia with a dedicated team of developers and admin support working transparently with the community—to support users, share resources, notify of issues, and develop plugins. Community contributions also assist the efficiency of coding and enabling upcoming releases.
Moodle HQ is not reliant on community contributions but has a healthy business model that helps support a dedicated core team. A network of over 60 certified Moodle Partners provide services to support the learning platform ranging from hosting, integration, and ongoing training and support. The royalties they provide and the process of becoming a Partner are clearly documented at moodle.com
Blackboard and Moodle
Contrary to some reports, Blackboard did not buy Moodle. In 2012, Blackboard purchased two of the Moodle Partner companies (out of 60) as part of their strategy to diversify their support for various educational technologies (as covered on Opensource.com). These two companies are Moodlerooms Inc (in the US) and Netspot Pty Ltd (in Australia). They remain Moodle Partners and still contribute royalties to the Moodle project as they always have.
What does the future look like for Moodle?
Education technology is a very dynamic area, with a lot of trends going in various directions.
Moodle will stay an open source project (licensed under GPLv3), and will continue to follow its core philosophy that any educational situation (including software development itself!) is improved by enabling rapid, high quality feedback among participants. The ultimate goal is real-time feedback wherever you are, on any device. Moodle listens closely to the needs of the community and responds by implementing what they ask for, steadily making Moodle better and better in each release.
To find out how to contribute to the open source Moodle Project, visit moodle.org.
Samantha Gartner is a Marketing and Outreach Officer for Moodle. With over 5 years of experience in the field of Marketing Communications, ranging from tourism, photography and mining services and riding the wave of digital and social marketing.

This work is licensed under a Creative Commons Attribution-Share Alike 4.0 International License.