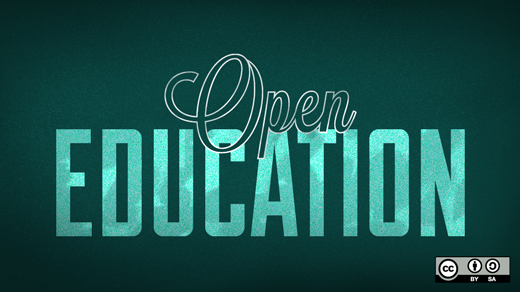 It's back to school for many kids in the United States, and soon to be so for many others around the world. While open source software and hardware are used less often to teach kids in grade school about the world, open principles are. They are what you might think of as the most natural methods of teaching. And, they are what we call the open source way.
Think: sharing, collaboration, transparency, and failing faster.
When I was a kid, these were the methods practiced by my teachers and taught to the students to use among their groups. To many adults, they are still the principles that guide them in their grown up world of business.
Here's our list of resources we have for our readers.
5 excellent open education resources
Open Education Week on Opensource.com
Call for papers! Contribute to our upcoming week of articles focused on open education tools, resources, and ideas. Do you have a story of how your child's teacher or school used open source software or hardware to teach? Did you develop a tool that makes learning easier and better? Have you contributed to an open education program or organization? What your open education story is, we'd love to hear it! Send an email to open@opensource.com to learn how you can contribute your story and share knowledge with our community of readers.
Jen leads a team of community managers for the Digital Communities team at Red Hat. She lives in Raleigh with her husband and daughters, June and Jewel.

This work is licensed under a Creative Commons Attribution-Share Alike 4.0 International License.