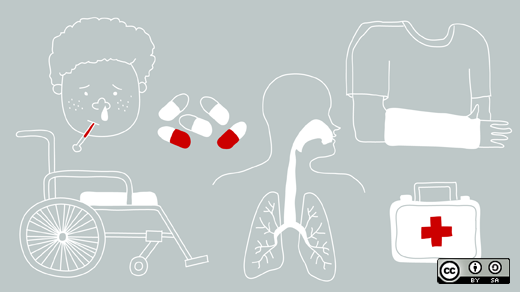 Beyond the walls of our constrained health system, there is a movement that could change the entire context of healthcare.

While the US health system struggles to open patient health data and to allow for better data sharing among providers, the self-tracking movement, known as the "quantified self," could soon make all those efforts for naught.


Charted patient health data continues to remain mostly inaccessible to the very patients from whom it was collected, so some have decided to start collecting their own data. Self-trackers are part of a robust culture that is experimenting with sensor-based tracking of everything about their health from heart rate to sleep to metabolism and diet. And they are collecting this data quickly, easily, and cheaply.

This tracking has provided an enlightening transparency into the self. While it started as simply a curiosity, people are realizing that the data we are accumulating about our health has tremendous value. Individuals own this data and are choosing to share it freely with others. And social networks allow the trackers to easily contribute their own data and to collaborate with others on a huge scale.

Collecting and tracking all this data might just put the quantified selfers in a position to make  important discoveries that traditional health researchers aren't yet equipped to do. Simply tracking and collecting the data won't spur change, but sharing and collaborating certainly will. We have already seen this happen with groups like Cure Together and Patients Like Me, social communities that allows individuals to discuss and share their symptoms and treatments. In September 2009, Cure Together found an association between Infertility and Asthma, based on an analysis of 324 members, revealing that members with Infertility were 1.9x more likely to report Asthma. Fifteen months later they re-ran the analysis, with data from 3,735 members, and reported that the association still holds.

While these are not communities are not generally considered health care industry groups, they are proposing and inventing a new social context for health.

So, perhaps this is the beginning of a movement that can greatly improve human health. There are already several ways you can join this collaboration and start tracking your own data. Below are listed just a few.

Nike+ system
Measures and records the distance and pace of your walks and runs, then communicates with either the Nike+ Sportband, a receiver plugged into an iPod Nano, or directly with an iPod Touch, iPhone 3GS, or iPhone 4.

Fitbit
A wearable device that measures steps walked, calories burned, activity duration and intensity, quality of sleep, and other personal metrics.

Withings
A Wi-Fi body scale that measures both weight and fat mass and sends your weight data to the cloud and works with Microsoft HealthVault. They also produce a blood pressure cuff that attaches to your iPhone.

Zeo
An alarm clock that monitors sleep states and attempts to wake you up in the best stage of sleep. They have also developed a personal sleep coaching service which measures and analyzes your sleep patterns.

iHealth
A monitor that lets you to test, track, graph and share blood pressure results on iPhone, iPod Touch, and iPad.

Moodscope
A web-based app that  measures, tracks and shares your mood, as measured by an online card game. Your mood log can be charted to see progressions as a way to identify events that may have influenced your mood.

Basis
A multi-sensor wrist band that collects heart rate, calories burned, physical activity and sleep patterns. The sensor links wirelessly to your personal dashboard where you can view performance, share data, earn rewards, and engage with their community.

What other devices have you been using?
Lori Mehen is an Account Manager in Brand Communications + Design at Red Hat. She grew up in Los Angeles, CA and now resides in Durham, NC with her husband and three kids. Lori enjoys water skiing, cooking and car racing.

This work is licensed under a Creative Commons Attribution-Share Alike 3.0 Unported License.