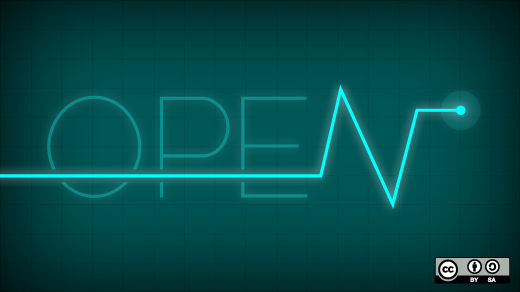 The most comprehensive healthcare IT event, the HIMSS12 Annual Conference & Exhibition, is happening this week in Las Vegas at the Venetian Sands Expo Convention Center.

This Healthcare Information and Management Systems Society (HIMSS) event offers information, education sessions, and talks focused on critical health IT topics, and among this year's top priority issues are connectivity, interoperability, engagement, and collaboration.

Some not-to-be-missed highlights include:

HIMSS Interoperability Showcase™
Organizations working in collaboration to "Break the Barriers to Interoperable Healthcare"
Booth #11000 in Hall G

The Showcase Theater is hosting more than 50 presentations on interoperability. The HIMSS Live Exchange is demonstrating health information exchange solutions, and Use Case Tours are showing clinical information systems live.

Keynote speaker, Regina Holiday, Inspiring Patient Engagement and the Power of Health IT
Thursday, February 23, 9:45 AM
Galileo 1001

Holiday paints a series of murals depicting the need for clarity and transparency in medical records and aims to communicate the real need for patients to be engaged in their own healthcare. She explains how health IT can foster improved communication and care coordination.

Calling Dr Watson to Ward 8 Stat
Wednesday, February 22, 9:45 AM
Veronese 2503

Explore the application of IBM's Watson Deep Question and Answer (DeepQA) technology in healthcare with Dr. Nick van Terheyden, CMIO at Nuance Communications. Learn how it will empower and assist clinicians in making smart, accurate, and critical patient decisions.

Social Media Center
Hall C Lobby

Learn about the application of social technology in healthcare, and connect with leading health IT bloggers, social media specialists, and HIMSS social networks through educational sessions, panel discussions, and meetups.
Follow what is happening at hashtag #HSMC on Twitter.

The Intelligent Hospital™ Pavilion
Booth 12442, Lower Level Hall G

Experience real-time demonstrations of today's technologies in a patient care environment, focusing on how to improve patient care, patient safety, and workflow.

Engaging Consumers In Their Digital Healthcare
Thursday, February 23 & Friday, February 24
Galileo 1001

Case studies, executive briefings, and interactive discussions explore the possibilities for connecting consumers to their care. Two days of emerging topics include:
Wellness and prevention
Cost control
Policy
Coordinated care
If you're not attending HIMSS12, you can still participate through Virtual HIMSS12 remotely in real-time and on-demand in several interactive activities including:
4 live simulcast keynote addresses
12 live simulcast sessions
12 on-demand education sessions
12 e-sessions 
252 recorded education sessions 
Lori Mehen is an Account Manager in Brand Communications + Design at Red Hat. She grew up in Los Angeles, CA and now resides in Durham, NC with her husband and three kids. Lori enjoys water skiing, cooking and car racing.

This work is licensed under a Creative Commons Attribution-Share Alike 3.0 Unported License.