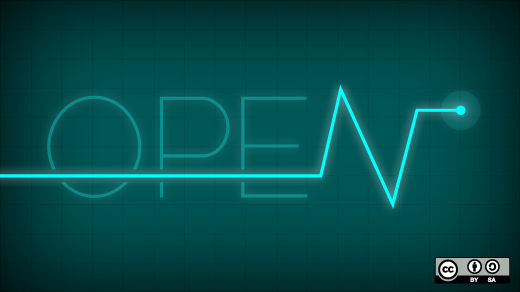 If yu waa good, yu nose affi run. "Success requires hard work" is the meaning of this Jamaican proverb.
With a bright Caribbean sun and an even brighter welcoming crew, GNU Health unshipped in a new bay recently. In cooperation with the Jamaican Ministry of Health, a group from GNU Solidario visited the country and officially inaugurated the project of deploying GNU Health, a free health and hospital information system, within their public health care system.
This step is a tipping point in health history worldwide; Jamacia is the first country to embrace GNU Health nationwide.
A herculean task, the implementation demands integrations from all the regions and health departments in the country. The Secretary of the Ministry of Health, Jean Dixon, MD, and the Director of Information Communications Technology for the government of Jamacia, Gary Campbell, extended their blessing while announcing the Government of Jamacia Free and Open Source Software Migration project and how it will operate with the implementation of GNU Health.
Programmers, system administrators, physicians, nurses, health records staff, and other public officials participated in several meetings, workshops, and focus groups. Staff and representatives from the Ministry of Health's departments (IT, health records, clinical, informatics, management, and personnel) on both national and regional levels were also in attendance.
After an intense week, the initial guidelines for the project were designed in order to complete the first stage by the end of this year. A path towards national deployment has begun, and both the local team at the Ministry of Health and GNU Solidario are optimistic and determined about fulfilling the roadmap and its expectations.
This initiative has generated a gratification that transcends the local jurisdiction, so that not only the free software community, but the whole world can rejoice in this unprecedented milestone for public health care.
The World Health Organization (WHO) states that "the ultimate goal of primary health care is better health for all" and identifies five key elements to achieve that goal:
reducing exclusion and social disparities in health

organizing health services around people's needs and expectations

integrating health into all sectors

pursuing collaborative models of policy dialogue

increasing stakeholder participation
Originally posted on the Joinup blog. Reposted with permission.
Communications liaison at GNU Solidario, polyglot under preparation, pianist (retired?) and a coffee junkie. I am a student of Mass Comunications Science at the University of Buenos Aires, and a producer at Llevalo Puesto (FM La Tribu). Costa Rica is my homeland; Argentina, a warm-hearted foster home.

This work is licensed under a Creative Commons Attribution-Share Alike 3.0 Unported License.