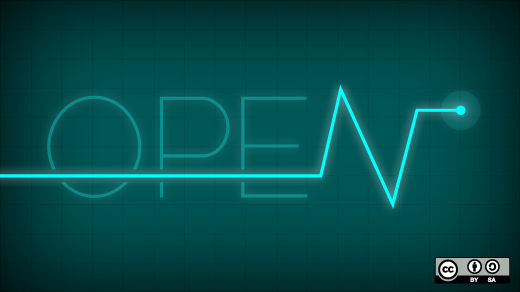 In 2006, Luis Falcón founded GNU Health, a free health information system that recently recieved the "Best Project of Social Benefit" award given by the Free Software Foundation.
GNU Solidario is the non-profit NGO behind GNU Health, started as a free software project for Primary Care facilities in rural areas and developing countries. Since then, it has evolved into a full Hospital and Health Information System used by the United Nations, public hospitals and Ministries of Health (such as in Entre Rios, Argentina), and private institutions around the globe.
GNU Health/Solidario and the United Nations International Institute for Global Health—UNU IIGH—signed an agreement in 2011 to train health professionals around the world on the system, as a way of promoting free software in public health, especially in emerging economies. Since then, both organizations have been cooperating and expanding their network of partners to deliver health in a universal way; which, also works towards the UN's Millenium Development Goals.
---
Q: What are the top 3 ways that GNU Health is better than a proprietary system in use now?
A: GNU Health is an official GNU program

and community-based project, so...
Administrators and providers can download GNU Health for free, study it, then adapt it to their needs.
There's no vendor lock-in, because there's no vendor. There are no hidden costs or upgrade scripts. Everyone will always be able to upgrade to the latest version for free.
There is an international community of support around GNU Health. We have community GNU Health demo server, documentation at WikiBooks, IRC channels, mailing lists, bug tracking systems, and a development environment.
Q: How does it go beyond cost?
A: Freedom and ethics.
GNU Health evolves from the talent, feedback, contributions of a constantly growing community.There are already academic institutions, like the United Nations and its International Institute for Global Health, teaching GNU Health to health professionals around the world. GNU Solidario, the non-profit organization behind GNU Health, delivers health and education with free software. We work with the United Nations and other institutions to provide primary care and preventive medicine and other of the MDG (Millenium Development Goals). For instance, we have a GNU Health module specific to MDG6, helping tof ight Malaria, HIV/AIDS and Tuberculosis. GNU Solidario also hosts the International Workshop on eHealth in Emerging Economies, a yearly conference focused on free software on eHealth, and how it can help organizations to improve the lives of their people. We have guests and participants from Doctors without Borders, United Nations, UNESCO, Red Cross, academic institutions, and health ministries. As you can see, it goes far beyond free of cost.
Q: Does GNU Health work in tandem with existing health systems or does it replace them?
A: It can do both.
In terms of health center management, GNU Health combines and integrates patient information from their electronic medical records (demographics, evaluations, medical history, labs, etc.) with the health center's processes (accounting, human resources, stock, supply chain management, etc.). Any uncoupled systems (accounting, HR, EMR, SCM, etc.) can be replaced in order to optimize the resources and processes into one system.
GNU Health can also interoperate with other free software healthcare projects. For example, GNU Health can store patient medical images (MRIs, Xrays, CT, etc.) locally or connect directly to a PACS server using DICOM viewers like Ginkgo or Aeskulap. Interoperability in a hospital environment is a must and free software provides the tools to achieve more.
Q: Have most health administrators been eager or reluctant to implement an open source health system?
A: We have implemented GNU Health in both public hospitals and private institutions.
And they love the idea of having a system that belongs to them. GNU Health is a community-based project, so they are not tied to a software vendor; there are no licenses, hidden costs, or vendor lock-ins.
Q: Do providers have to buy new equipment and hire IT professionals to implement GNU Health?
A: It depends on the size and complexity of the center.
Hospital Information Systems deal with many aspects (accounting, stock, clinical records, suppliers, epidemiology, laboratory, pharmacy, security and access control, etc.). So, it's no surprise that a well planned and designed project implemented by a well-trained local team will produce a high-quality product with a high level of sustainability.
Q: Why do you feel GNU Health benefits more patients, caregivers, and doctors than current systems?
A: In addition to being free software...
The system focuses on the human factor and takes a holistic approach to the patient—making concepts like health promotion, disease prevention, family medicine, and social determinants of disease top priorities. From a technical point of view, scalability and adaptability are key. Today there are over 20 different language and localization teams, making it easy for anyone to use GNU Health in their region.
Q: Does GNU Health provide high scalability?
A: GNU Health provides solutions for small offices and large hospitals.
The system's modular design allows them to adapt its functionality to the complexity of their health center. GNU Health runs on top of the fantastic PostgreSQL database and we can implement it in a centralized or distributed environment. Plus, GNUHealth makes use of Python and Tryton frameworks; both are very scalable.
Q: Do you suggest other open source solutions to health providers and centers?
A: Absolutely.
Systems like Aeskulap or Ginkgo are excellent DICOM viewers. Bika Labs is a LIMS that can connect directly to GNU Health laboratory module. Tryton provides a robust and scalable framework to build enterprise solutions.
Q: What issues do we all need to better understand about our health?
A: Health is an issue for us all, whether we think about it much or not.
I encourage people to ask their politicians to adopt free software in the healthcare sector, because health is a public good. And thus, all health information systems should be based on free software. Public health and propietary software are antagonistic.
We, as individuals, should demand free software in our public administrations. And health professionals should know about free software and how it can help them, their patients, and their caregivers. Next time you go to the doctor, please tell her or him about the benefits of free software and write them a prescription for health.gnu.org!
Jen leads a team of community managers for the Digital Communities team at Red Hat. She lives in Raleigh with her husband and daughters, June and Jewel.

This work is licensed under a Creative Commons Attribution-Share Alike 3.0 Unported License.