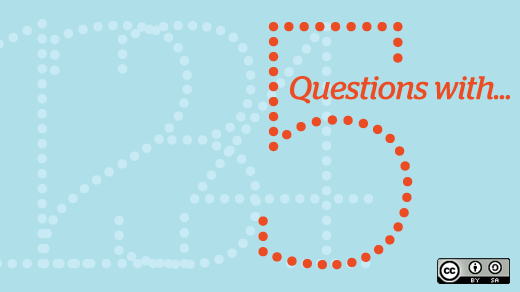 With all the talk about health care in the United States, I decided to get the perspective of an entrepreneur focused on bringing open source to health care. I posed five questions to Matt Mattox, a friend and former Red Hatter, about the current state of US health care, but with an open source twist. Can open source save health care? Let's get Matt's take: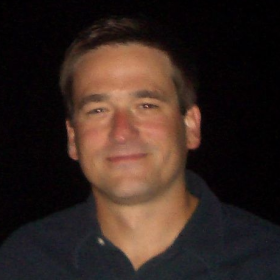 1. Why is health care so expensive in the US?

That's a controversial topic, but my sense is that our fee-for-service reimbursement system and our care delivery model are each key factors. When you take a system where suppliers create their own demand--which is what happens when physicians both diagnose and treat illness--and combine it with model where a third party picks up most of the fees, costs can rise quickly.

In terms of the care model, the physician practice and acute care hospital were designed in the early 1900s. Medical knowledge has evolved dramatically since then. Today, there are relatively inexpensive ways to treat conditions that a century ago were understood only by their symptoms. We have an opportunity to re-organize our institutions around the state of the science.

These changes won't happen overnight. The first step is to extract data from locked-down proprietary systems so that health information can be made available to the appropriate people at the appropriate times. Once the data has been freed, we can begin to innovate around new care and payment models. Freeing clinical data is the problem we're working on at Axial.

2. How can open source help free clinical data?

Broadly speaking, open source helps by driving the adoption of open architecture. Open source software can be found in most health IT categories. There are open source electronic health records as well as more specialized tools for things like biosurveillance. In general, wherever there is an opportunity to compete on flexibility and affordability, open source has the potential to drive adoption and move us towards clinical data exchange.  With that said, open data standards are critical to exchanging health data. For example, when transferring lab results, we use a standard called LOINC that enables other systems to understand the lab values.

3. Can open source help bridge the gap between patients and care providers?

Over the last few years there has been an explosion of health information on the web. If you're looking to research a condition, compare notes on your treatment plan, or even get your genome sequenced, there is likely a site that can accommodate you. While this doesn't fall within the strict definition of open source software, it is related to what Red Hat refers to as "democratizing content." Today, this consumer-driven content is largely walled off from traditional clinical data. I think we'll start to see those two worlds move closer to one another.

4. The US federal government has been heavily involved in health care. How does this impact health IT?

The impact has been mainly positive. There seems to be general consensus that the US should use health IT more effectively no matter what side of the health care debate you're on. While the health care bill is important, the American Recovery and Reinvestment Act (ARRA), which was signed into law in February 2009, is more immediately relevant to what we're doing. ARRA provides $40 billion of incentives for health IT adoption.

ARRA is also driving the creation of Health Information Exchanges or HIEs. You can think of HIEs as IT networks that connect the hospitals, clinics, labs, and pharmacies within a state. State HIEs can also communicate with one another via a federal backbone, which connects all of the HIEs into nationwide network. Axial and Red Hat teamed up to help the federal government better use open source in the design of this network.

5. What role does Axial play in health care?
Axial 360 is an open source appliance that acts as the interoperability glue among disparate systems. We call it 360 because it enables a health care system to exchange data with virtually any other system. What makes our approach unique is that when we write a connector to an Epic system, for example, we make it available to the greater Epic installed base for free. For those that want a certified and supported version, we offer our commercial subscription.

A typical general hospital has over 100 IT systems, which presents us with a unique opportunity to be the neutral party among incumbent vendors. This role as Switzerland is a natural fit for us since we don't have a legacy product agenda. 360 was designed from the onset to be partner-friendly and delivered through Health IT vendors, HIE operators, and system integrators.

Once customers have Axial 360 in place, they have the opportunity to load their extracted clinical data into the Axial Data Platform, which we sell and service directly. The Data Platform, also built with open source components, is designed to understand the context of health data so that the data can be combined with feeds from other systems. This obviously helps create powerful reporting, but also serves as a platform for new application development. For example, we're using 360 and the Data Platform to create an application called MDAlert that pings local primary care physicians when their patients move through key events within a hospital. The first MDAlert roll-out will cover pediatrics. When a child is admitted to the Hospital Emergency Department, a ping goes out to his or her local pediatrician who is able to view the diagnosis and, if necessary, communicate background information about the child to the ER team. MDAlert will go live at a tier-one hospital system this Mother's Day.
About Matt Mattox
Matt is the co-founder and VP of Product Development of Axial, a company focused on using open source to unlock the power of clinical data. Mattox formerly led the global ISV group for Red Hat Enterprise Linux and drove partnerships with SAP, IBM, HP and other global software partners. As Director of Product Management at Red Hat, Mattox was named co-inventor on 13 patent applications related to software. Formerly with MIT, idealab!, and CitySearch, Mr. Mattox holds an MBA from Harvard Business School.
Jason Hibbets is a Community Director at Red Hat with the Digital Communities team. He works with the Enable Architect, Enable Sysadmin, Enterprisers Project, and Opensource.com community publications.

This work is licensed under a Creative Commons Attribution-Share Alike 3.0 Unported License.