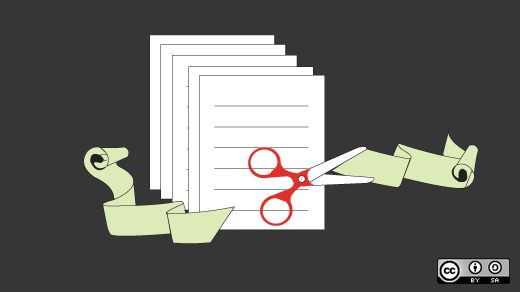 Last week, Internet luminaries from around the globe descended upon Raleigh, NC for the WWW2010 conference.  The theme for 2010 was openness, and that (along with its proximity to Red Hat HQ) made this year's events particularly exciting.

The conference, held annually, is sponsored by the International World Wide Web Conferences Steering Committee and intends to bring together business interests, educators, technology experts, and users to discuss and debate the growth and future of the Internet --including its advancing bodies of standards, practices, and technologies.


You might know the folks behind this shindig by a different acronym: IW3C2. The IW3C2 is closely related to another similar alphabet-soup collective--the World Wide Web Consortium (better known as the W3C)--which is usually considered the standards body for the web, determining versions and acceptable inclusions for HTML, CSS, and a host of other web-enabling advances. Indeed, the W3C had its own track at WWW2010, and one of the community's brighter lights and compelling speakers, Tim Berners-Lee (Director of W3C, and the man considered to have invented the Internet, among a lot of other brilliant things) was on-hand for talks and panels. Other visiting experts included sociology and technology guru danah boyd, who gave a keynote talk on social networks and the ways their data can be interpreted, Google vice president (and Chief Internet Evangelist) Vint Cerf, and Carl Malamud, founder and director of Public.Resource.Org.
Local universities acted as hosts.  Event organizers included the Institute for Advanced Analytics at NCSU and ibiblio.org at UNC Chapel Hill.  Corporate sponsors included Google, Microsoft, and Yahoo, as well as local publishing company Lulu and, of course, Red Hat.
Weren't able to make it to the event? Or did you attend, but wish you could hear a particular talk over again? You're in luck.

A group of student and community volunteers under the direction of Janna Anderson (Director, Imagining the Internet and Associate Professor of Communications at Elon University) acted as press and reporting staff for the WWW2010 event, as well as hosting a supporting concurrent event, FutureWeb (a joint project of Elon University and the Pew Research Center).  Talented volunteer writers, videographers, technologists, and photographers documented the speeches, panels, and talks, and are more than graciously sharing their material with opensource.com and the world.  So thanks, FutureWeb volunteers, for your hours of work and dedication to sharing. 

Here's a few highlights from the event, provided by the talented contributors from FutureWeb.  (For a day-by-day, hour-by-hour retelling, check out the FutureWeb WWW2010 blog.)

KEYNOTES
Sir Tim Berners-Lee: Open government and the World Wide Web
by Ashley Dischinger


The new Internet holds opportunities, threats Cerf says in WWW2010 Keynote address
by Laura Smith and Ashley Dischinger


danah boyd talks social networking, data interpretation with Lee Rainie
danah boyd: privacy, publicity and 'Big Data'
by Ashley Dischinger


Carl Malamud explains rules for radicals
by Olivia Hubert-Allen and Laura Smith


PANELS AND INTERVIEWS
Internet needs to have more accessibility to poorer countries, Berners-Lee and Weitzner say
by Laura Smith


Rainie, Cerf interview: Google, Internet encounters and economic problems of journalism
by Ashley Dischinger


The Future of Intellectual Property in the digital realm
by Morgan Little


FutureWeb open source panel discusses its evolution, growth, governance
by Rachel Cieri
Marc Rotenberg leads panel discussion on the future of privacy policies, education 
by Ashley Dischinger and Laura Smith


Rainie, Searls Interview: The future of open source, innovation, and value
by Katie Roberts


Panelists discuss the future of social networks on the Web
by Laura Smith

OTHER TALKS of INTEREST
Bob Young shares insights on future of publishing business model
by Rachel Cieri


David Burney leads panel discussion on interactivity, changing business models of the Web
by Carolyn Van Brocklin
More information
About Imagining the Internet and FutureWeb
"The mission of sponsoring organization Imagining the Internet is to explore and provide insights into emerging network innovations, global development, dynamics, diffusion and governance. The Center is based at Elon University's School of Communications and is a mostly volunteer effort financed by the university, with added support from the Pew Research Center's Internet & American Life Project. FutureWeb is being planned and carried out by more than 50 Elon students, faculty, alumni and staff."
Editor, writer, and developer. I wear many hats, including the red one. Graduate of UNC-Chapel Hill School of Journalism; long-time interest in all things geeky. Editor of Red Hat Magazine and grizzled industry veteran, including time as an archivist for SunSITE UNC (now ibiblio.org) and ten-plus years at my current gig. I love:

This work is licensed under a Creative Commons Attribution-Share Alike 3.0 Unported License.