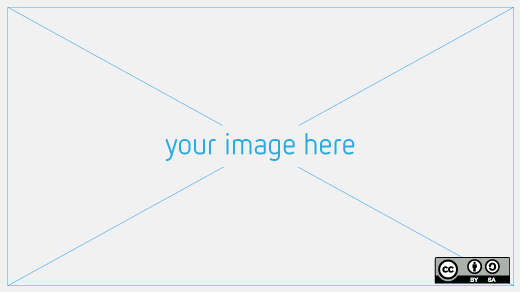 Think of all the photos and videos you've stored on various devices and social networks over the years. Enter: OpenPhoto, a new, open source platform all about gathering them into one place and never losing them. Their software imports your photos from Flickr, Facebook, and Instagram, and there's an app for the iPhone (Android coming soon).
"Photos can be marked as public or private. If private then only you have access to view them. You can create groups of users and grant them access to private photos," said developer, Jaisin Mathai. "We have a fully documented API that allows users to access all of the metadata around their photos."
All source code, but not user data, is stored on Github.
By default photos are stored with OpenPhoto, but users select where the photos will be stored. This can be Dropbox, Box.com, Amazon S3, CX, or DreamObjects accounts. In that case, they grant OpenPhoto access to the storage account of their choice. Users can stop using OpenPhoto at any time without losing their photos, or migrate or switch storage services seamlessly at any time.
Jaisen Mathai and Patrick Santana initiated the project when a Knight News challenge grant produced multiple pledges and eventually, a community of over 50 people contributing to the code. The site went live in 2012. 
Now, my own modest flirtation with Flickr is displayed on OpenPhoto as never before and the developers aren't even finished. 
There was a time when Flickr's stark minimalism was an advantage compared to its heavier, more cluttered competitors but, now, compared to a well-designed theme like OpenPhoto's, it just feels like it's not doing the photos any favors. OpenPhoto's subtle use of rounded corners and subdued patterns and gradients in its colored backgrounds really helps to make photos stand out.  It also helps significantly that OpenPhoto shows both a carousel of large sized images and a selection of thumbnails at the same time, freeing the visitor from having to bounce back and forth between the list of images and full-sized views just to form a first impression.
Another oft-mentioned flaw with the Flickr user experience is the slow load times which often plague the service as it struggles to keep up with demand.  By being open source and not locking you into a specific means of storing your images, OpenPhoto guarantees that, should you ever be dissatisfied with the service's performance, you (or someone technical that you know) can switch to hosting your own instance where fewer users are placing demands on the service.
OpenPhoto also offers the ability to switch between storage services should users change their minds, and they plan to add video support.
"From the product side we've got a lot of work left to polish how your photos are displayed and providing better ways to visualize and find them. We want to have much smarter searching and sorting algorithms so, if you have 20,000 photos, it's not tedious to relive moments from the past," said Jaisen.
"It's not an easy decision for us [to offer both video and photo options] because we have to do it in a way that makes sense. Flickr, for example, added video support and the way it made sense for them was to limit it to something like 15 seconds. That's because it fits better as part of a stream along side photos. Our use case is a bit different and we need to support any length of videos since we want people to use OpenPhoto to preserve, share and enjoy them. But we don't want to just add in support without thinking of how photos and videos can co-exist peacefully. Again, we're really thinking about the user experience of this—not only on the web but on a mobile device," said Jaisen.
Displaying videos has a different set of programming requirements than photos. It takes a special set of skills to make a site that offers an elegant user interface for both simultaneously, while maintaining the highest possible quality, but Jaisen believes OpenPhoto is up for the task.
OpenPhoto is hosted by Wide Angle Labs, a for-profit entity formed for the purpose of hosting the site. They received $360,000 in funding from the Shuttleworth Foundation to develop the project. OpenPhoto offers a hosted version of the software under a freemium model where users can pay for premium services, including top-level domain mapping, unlimited storage, custom themes and the ability to link to personal cloud accounts. At this point, you can go pro for $19.99.
A similar open source initiative, MediaGoblin, has been around since 2011. It is a free software media publishing platform that anyone can run. It also claims to be a decentralized alternative to sites such as Flickr, YouTube, and SoundCloud. MediaGoblin is part of the GNU project and equally devoted to user freedom. There are a variety of ways to get involved in MediaGoblin, as a coder or contributor. You can also follow MediaGoblin on Identi.ca and Diaspora, subscribe to a mailing list, add them as an RSS feed or join them on IRC.
"Obviously there's a lot of overlap between the two projects and we discuss how to keep them interoperable but there's plenty that differentiates them as well. I wouldn't say they compliment one another but rather that they fill different niches. I don't want to speak for the MediaGoblin team, but we're focused on making OpenPhoto easy to use for non-technical users. As a result we are focusing most of our resources into the hosted version of OpenPhoto and our iPhone and Android apps," said Jaisen.
The main differences at this point, according to Jaisen, are that MediaGoblin already supports video and that OpenPhoto is built to plug into many cloud storage services (5 so far). Jaisen adds, "These features are less about the OpenPhoto product and more about the user experience and making it easy and valuable for users to use OpenPhoto from the moment they signup."
Christopher Allen Webber of MediaGoblin concedes that they could do more from the perspective of cloud storage, adding that MediaGoblin has a flexible and extensible media storage system in case people are interested in adding more backends. "The projects have similar aims and a similar vision of the future, but are taking different paths to get there. We see ourselves as allies trying to tackle similar problem domains from different angles," he said.
Both systems are decentralized Web platforms for hosting and sharing digital media. Both invite collaboration through open source submissions. The obvious spirit of openness and respect shared by their developers may in the end help both serve their niche and overlapping markets better.
Jaisen believes that there's a void with open source software that doesn't focus enough on the user experience. The competition is not other open source projects but other well funded and larger proprietary companies.
Note: Watch for a major re-launch of OpenPhoto in the first two weeks of January 2013, following a major overhaul that will make sharing and managing your photos even easier.
Beverly Pearl is an artist, educator and writer with a passion for social equity, science and technology.

This work is licensed under a Creative Commons Attribution-Share Alike 3.0 Unported License.