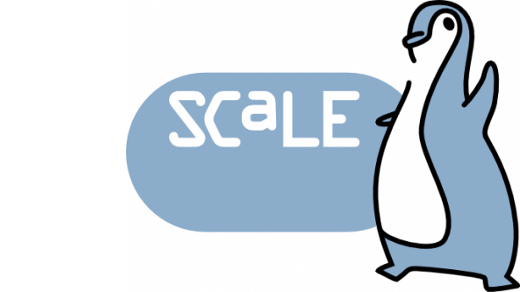 The Southern California Linux Expo (SCaLE) was one of the earliest regional Linux gatherings and celebrated its tenth year late last month. Many of today's local Linux conferences draw inspiration from it; just last August, Linux Journal interviewed SCaLE organizer Gareth Greenaway for a behind-the-scenes look at the event's success.
One factor is undoubtedly the high-quality talks and presentations that fill SCaLE's schedule every year. Familiar names like Elizabeth Krumbach and Amber Graner, Joe Brockmeier, Josh Berkus, and Deb Nicholson appear on the roster--but so do unfamiliar ones, since SCaLE makes a tremendous effort to encourage first-time speakers to present. The organizers see it as their way to help newcomers to the field mature and grow. There's something for everyone. Beginner tutorials bump up next to sys admin and cloud talks, kernel presentations happen next door to education ones, and there's even a youth track now. SCaLE prides itself on being family-friendly.
I sat in on a few talks by opensource.com authors: Ruth Suehle's "The Pop Culture Guide To Open Source" was actually about the principles opensource.com promotes. Tom "Spot" Callaway's "Selling Free Software" was hilarious as always--an engineer talking business to an audience of mostly-engineers. And Greg DeKoenigsberg's keynote, "Amazon and the Future of the Open Cloud," included pictures of Pokémon. There were bittersweet moments, too: as the founder of the Sugar on a Stick project, it was interesting to see Caryl Bigenho's update on where the project is today. I stepped down as project leader when I went away to college, so it was like going home and seeing how much the kids have grown up.
Overall, I had a wonderful time. SCaLE deserves its reputation as one of the premier regional Linux events in the nation (if not the world). It was great to catch up with old friends, peek in on new projects, and see the Giant Thunderous Cloud Front (cue laugh track, dramatic music) rolling in across the virtualization scene. If you weren't able to make the conference, recorded videos will be available soon. They were streaming live during the event, which was great because I was able to let long-distance friends listen in on my talk for free from halfway across the country.
Did you make it to SCaLE? What were your favorite talks? What surprising hallway conversations did you have? Tell your stories in the comments!

This work is licensed under a Creative Commons Attribution-Share Alike 3.0 Unported License.