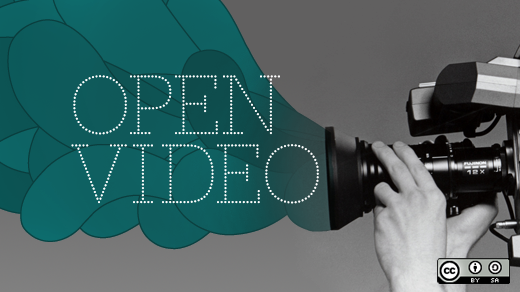 How many of you have utilized the four million Creative Commons videos on YouTube? Cathy Casserly, CEO of Creative Commons, recently shared a guest post on YouTube's blog, reflecting on the first year of YouTube's Creative Commons video library. According to Casserly, this library is larger than any other in the world.
Casserly illustrates exactly why the Creative Commons Attribution license (also known as CC BY) is useful with several examples:
Do you need a professional opening for your San Francisco vacation video? Perhaps some gorgeous footage of the moon for your science project?...All of this and more is available to inspire and add to your unique creation. Thanks to CC BY, it's easy to borrow footage from other people's videos and insert it into your own, because the license grants you the specific permissions to do so as long as you give credit to the original creator.
When you publish a video, simply choose to license your video under CC BY. Others can then edit and change your video with the YouTube Video Editor. As Casserly writes:
By letting other people play with your videos, you let them into a global sandbox, kicking off a worldwide team of collaborators.
Casserly's original blog post can be found on YouTube's blog, the content of which is unfortunately not licensed with a CC BY license. The irony is not lost on us.
Casey is a recent graduate of the University of North Carolina at Chapel Hill with a degree in journalism. She spends too much time perusing social media sites, and she's especially fascinated by open source startups. twitter: @caseybrown_

This work is licensed under a Creative Commons Attribution-Share Alike 3.0 Unported License.