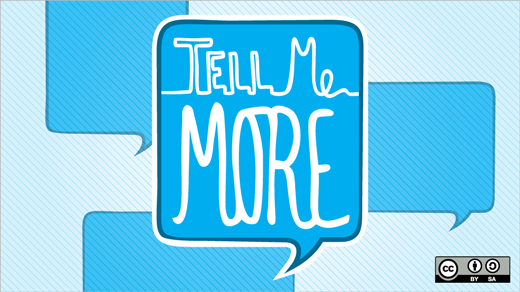 One of my personal open source community highlights this year was joining the Open Source Initiative (OSI) board. I first discovered OSI in 2003 when I was asked to weigh in on proposed legislation in Oregon that was designed to mandate the use of open source by all state agencies. Yep, I actually wrote the official executive branch position--but that's another story.
One of the features of the bill was that the Oregon Department of Administrative Services would define the term "open source software." Although I was familiar with open source software, the idea of leaving a government agency (most likely me and my staff at that time) to define it was a little alarming. It didn't take long to discover OSI, and the organization became part of my official testimony to the Oregon House Committee on Government as the standard-bearer for open source.
Today, I've been on the board for just a few months and am astonished at how little I knew before and appreciated what the board and OSI volunteers did on a day-to-day basis to support open source. And how many governments rely on their volunteer expertise. I'm excited that I've come on board at a time a time when OSI is rapidly evolving. I tend to rely on the generosity of many board members, present and past, to carry me through the learning curve of their history and current trajectory.
So, after 14 years of organizational existence, what's the story with OSI, you may ask? I'm still asking too and asked OSI director Tony Wasserman to share his insight with us. Wasserman has been a board director since 2010 and serves on two OSI Board Committees: Governance and Membership and Education.
---
Deb: OSI has been around for over a decade. What do you see as the most important accomplishments of the OSI during that period?
Tony: In its first decade, OSI established itself by creating the "open source definition" and developing a process for reviewing proposed licenses for compliance using that definition. This assures users the right to study, use, modify, and redistribute software released under and approved by an open source license.
In its second decade, the OSI is moving to reinvent itself by creating affiliate, individual, and corporate memberships as a way to expand the open source community. All while remaining true to its mission of advocating for open source software and supporting educational efforts around open source. The larger membership base and the new governance structure will greatly strengthen the OSI's ability to carry out its mission and to work with people around the world in support of that mission.
Deb: The OSI seems to be consulting with governments on a regular basis. What kind of information or assistance are they looking for?
Tony: While the OSI as an organization doesn't do any consulting, many of its board members have long been involved in issues related to technology policy, including the adoption and use of open source software. In those roles, board members are able to educate influencers and decision-makers and explain the benefits of open source software as compared to proprietary software products. These activities have helped many governments create software acquisition policies that may, in some cases, favor open source options over other alternatives. Or, more commonly, that may encourage evaluation teams to consider open source solutions alongside others.
The OSI has also taken public positions on technology policy issues, notably adding its voice to join the opposition to recent legislative proposals of SOPA, PIPA, and ACTA. In summary, government agencies and decision-makers are looking for credible sources who can educate them on the need for and content of policies and regulations.
Deb: The OSI has created a brand new individual membership program. What do you hope the impact will be? What, if anything new, should people expect from the OSI?
Tony: I am personally very excited about this week's launch of the individual membership program. Establishing this program has been one of my key reasons for joining the OSI board in 2010. I think that many people will want to join in order to express their support for open source software in general, and the mission of the OSI in particular.
The individual membership program should expand the OSI community significantly, giving it a much broader presence around the world, with a corresponding increase in our ability to advocate for open source software. That will enable us, through our members and the local groups to which they belong, to play a more active role in policy decisions.
For our educational mission, the OSI has been a sponsor of the FLOSS Competency Centers project, but we currently have representatives from fewer than 20 countries. I am hoping that our new members can help us grow that effort significantly, along with the companion FLOSSBOK (FLOSS Body of Knowledge) project.
I encourage everyone with an interest in open source software to join the OSI at http://opensource.org/join.
Deb Bryant | Deb is Senior Director, Open Source Program Office at Red Hat, where she and her team champions the company's stewardship open source communities.

This work is licensed under a Creative Commons Attribution-Share Alike 3.0 Unported License.