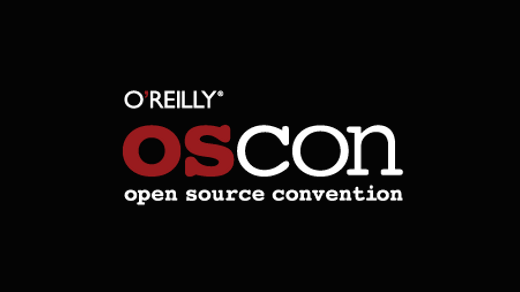 It's that time of year, again—the annual family reunion for many folks in the open source community, O'Reilly's Open Source Conference (OSCON). More than 3,000 people will gather at the Oregon Convention Center in Portland to discuss a wide variety of topics from over 300 speakers on July 16-20, 2012. OSCON has 18 tracks this year, and I'm particularly looking forward to a number of sessions on community, geek lifestyle, healthcare, and open education.
For those of you who are heading to OSCON for the first time, I have a few tips to help you get the most out of this year's conference:
Don't miss the keynote sessions, no matter how much you may have enjoyed Portland's fine brew pubs the previous evening. These speakers are truly incredible and I'm especially looking forward to hearing from David Eaves once again, this time on The Science of Open Source Community Management.
If you're already in town for the conference tutorials, which kick off on Monday, July 16, make sure to stay around that evening for Ignite OSCON. If you've never been to an Ignite event before, you'll be thrilled that your first one has some of the most world renowned speakers enlightening you, but making it quick.
Take the time to stroll the Expo Hall to learn more about how numerous start ups and established players are disrupting the technology world, particularly in the cloud space. You can also visit numerous open source project booths in the Nonprofit Pavilion. Brand new for this year, OSCON will be showcasing a number of organizations and companies in their Innovator's Pavilion.
There are also a number of complimentary events thanks to the OSCON team and several sponsors. If you are simply in and around Portland next week you may want to stop by one of the parties or, better yet, feed your brain for free at one of the several sponsored tutorials. If you're feeling (like getting) fit and geeky, join us for the Couch to Quantified 5K Run/Walk on Tuesday evening, July 17.
With so many great things happening at OSCON, it's difficult to capture it in a single post. I'll be sending in a few reports from the conference. If there's a particular session that you'd like to see covered, please let us know in the comments. Hope to see you there!
As an internationally known Developer Relations strategist and Community Management expert, Leslie has spent the past decade creating, cultivating, and enabling open source communities.

This work is licensed under a Creative Commons Attribution-Share Alike 3.0 Unported License.