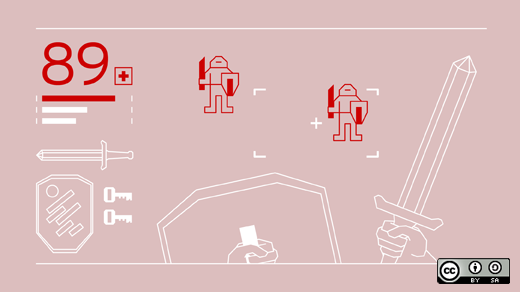 There has been some debate and consideration in recent years about when the Linux gaming platform will officially gain ground. Critics and market skeptics have wondered when it will really take off and when it will be Linux's turn to procure large portions of the market share. New games and gaming consoles geared toward this system have left many asserting that 2013 will finally be the "year of Linux." But why?
Controversy
In the past, it seemed that those who were promoting and predicting the role of Linux were not aware of what problems it had. Disasters such as losing id Software, faltering in its support of the company, and Epic Games infighting made the path to success difficult. The question of where the Linux desktop platform and the software would fit in the gaming landscape has also been called into question in the past. Yet, these controversies have seemed to subside and the key to Linux success is being predicted not on the desktop particularly but in the gaming world. It is in the games that Linux is ready to make its mark in the coming year.
Linux and Valve
One of the greatest reasons why this is to be Linux's year is because of the growing support from Valve who runs Steam. Now, anyone who has a Linux Steam account can open the portal to many games. The Steam Linux account is a connection that fosters game play and has allowed for publishers to take notice. New games are being produced for Linux runs and that means increased revenue and notoriety. Valve has even taken their faith in Linux a bit further, creating a game console based on Linux. The result has been Valve's increased interest in promoting games and titles that will catch users' attention and keep them playing on the system more and more. More game titles for Linux and a new Valve game console means more opportunities for Linux to take advantage and grow.
Baldur's Gate Enhanced Edition is a game that should be ported on Linux and that may be among the most popular of the names behind Linux's move to the potential forefront of gaming. In this game, the Dungeons & Dragons loving players will be entered into world of mythical and mysterious creatures. New characters are available in this expanded edition with its enhanced gameplay that offers individuals the chance to be more human or more mutant in their looks. Each chapter that opens in this multi-chapter game takes time and patience, as well as skill, to navigate through. The enhanced play that is included when this game is purchased coupled with an already strong fan base, make this a potential turner of tides for the Linux ports and gaming systems. Time will only tell but the anticipation and the publicity behind this game are already creating more interest in Linux than was seen in past years and highlights games' impact on the future of Linux.
Wasteland 2 is a game that profits from people's love of role-playing games (RPG). In this graphically stunning Linux-port equipped edition, the game players enter into a post-apocolyptic game scenario. They are in charge of their character and must navigate through the world that has been turned into a wasteland of disease and depravity after disasters destroy the majority of the human and living populations. Hours of fun can be had on this visually impressive game and the depth of play with all of its involvement and needed gameplay are sure to have Linux users impressed. This could be another great title that could help Linux grow in gaming in the coming year.
This article was originally posted on Linuxaria and is reposted under Creative Commons.
Jason Phillips is a high school administrator and reviews software useful for schools and games.

This work is licensed under a Creative Commons Attribution-Share Alike 3.0 Unported License.