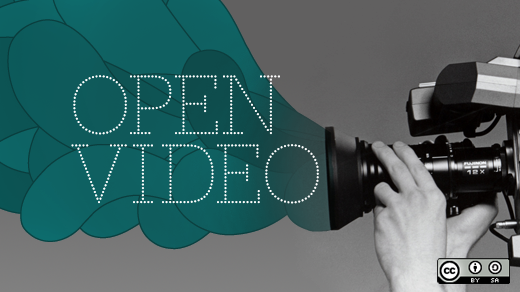 OpenShot, a very popular video editor for Linux, has launched a Kickstarter campaign to hasten its next phase of development, which will include a Macintosh and Windows port of the program.
Jonathan Thomas, the lead designer and programmer for the project, is eager to hire some extra programmers to assist with this phase of the program's development. As an open source advocate, I'm thrilled about it.
With OpenShot on Mac and Windows, millions of people worldwide will get a taste for open source software and some will inevitably develop a strong comfort level with it. There's a chance too, that some will also see fewer and fewer reasons to stick with Mac and Windows; LibreOffice is an excellent office suite, Firefox and Chrome are outstanding web browsers, and now here's an opportunity for a fantastic media production suite.
Not to mention the fact that OpenShot works very nicely already with Inkscape and Blender, two open source programs which already have strong followings. When you throw in the Audacity sound recording and editing program, you end up with a media production suite that's pretty sweet.
These days people are giving away their old Vista laptops. These laptops, when revived with Linux Mint, make for outstanding media production stations. Powerful new documentaries and other stories can now be told by people whose voices have seldom been heard from in the past.
I tip my hat to Jonathan Thomas and wholeheartedly support his Kickstarter campaign to usher in this next development phase. I encourage you to participate and show much the open source community appreciates this top-quality video editor.
If all goes according to plan, our Mac and Windows buddies will be enjoying this software, too.
---
Related links:
PCWorld - OpenShot Video Editor is Tremendous
Phil Shapiro has been an educator, teaching students from pre-school to graduate school for the past 30 years. He currently works at a public library in the Washington, DC area, helping youth and adults use 27 Linux stations.

This work is licensed under a Creative Commons Attribution-Share Alike 3.0 Unported License.