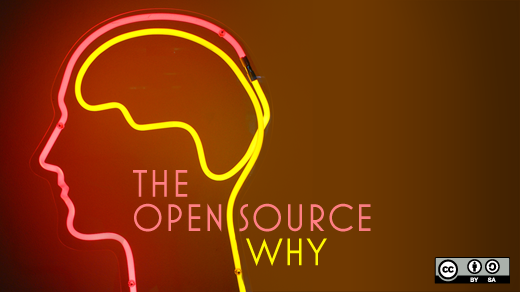 One of my favorite quotes is "We are what we celebrate." Dean Kamen, founder of FIRST Robotics, says this and it comes up on an almost daily basis one way or another in my work in open source hardware and education. One of the challenges of getting more young people into engineering and computer programming is that we're collectively competing with the high profile status that becoming a famous, professional athlete or musician, or reality show star, promises. I don't expect the mass media to change, because change happens from small groups of motivated people. And, this is where the maker, hacker, and open source software and hardware communities are making great progress.
Maker Faire is a worldwide event that was started almost 10 years ago. On a yearly basis, almost 500,000 people visit a Maker Faire or Mini Maker Faire event. It's nearly impossible to classify who is going: it's young people, seniors, men, women, boys and girls. It's a place and event where all makers are celebrated. Sherry Huss and her team at Maker Media created a place, an event, and a platform that has inspired millions of people. If you want to see more makers, participate in a Maker Faire either by attending or exhibiting. If you know a young person that is a maker, it's an excellent way to get them in the spotlight.
The Open Source Hardware Summit was started in 2010 and was co-chaired by Alicia Gibb and Ayah Bdeir. This yearly event has hundreds of open source software and hardware developers coming together to share what is going on in the newly defined world of open hardware. It's been so popular a foundation has spun out: The Open Source Hardware Association (OSHWA), with Alicia Gibb as Executive Director. The Summit is now co-chaired by Addie Wagenknecht. If you're wondering what OSHWA is up to, check out: BROADENING THE OPEN SOURCE LANDSCAPE: Insights from the Open Source Hardware Association, by Gabriella Levine, President of the OSHWA board.
And last up, I have my own personal story of celebrating the change we want to see in the world. Each week I do two live internet video shows:
Ask an Engineer: I answer questions about electronics, coding, and more. And, often I have guests! One of my guests was my friend Amanda aka "W0z"—she is a staff Electrical Engineer at Wyss Institute and formerly an applications Engineer at Analog Devices. She speaks a million words a minute and the community gets to ask a ton of questions about engineering and the new field of biohacking she's involved in. Another time, a parent of a kid emailed us to say that they watch the show, "Ask an Engineer," with their daughter each week, and because she's only seen women talking about engineering on the show she recently asked her parents, "Do boys do engineering too?"
Show-and-Tell: People from around of the world of all skill levels and backgrounds show off their latest projects. 

This show is my favorite 30 minutes of the week! We showcase everything from net-connected cat feeders to girl scout troops' robotics projects. It's a sampling of all that's going on in the world of makers.
What an interesting world we can create together where perceptions can change just by celebrating each others work, by sharing and putting value back in, and through open software and open hardware.
We are what we celebrate.
---
View the complete collection of Women in Open Source Week articles.
Limor Fried | Adafruit was founded in 2005 by MIT engineer, Limor "Ladyada" Fried. Her goal was to create the best place online for learning electronics and making the best designed products for makers of all ages and skill levels. Adafruit has grown to over 50 employees in the heart of NYC with a 15,000+ sq ft. factory.

This work is licensed under a Creative Commons Attribution-Share Alike 3.0 Unported License.