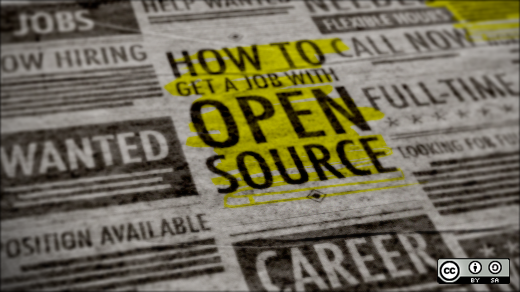 For most students, an internship presents a major opportunity to learn and grow in a real-world environment. Interns who join an open source company or project also seem to learn a lot about themselves along the way. Recently, I asked some former Red Hat interns—both newly hired and long-time Red Hat associates—what lessons they learned by working in an open source culture and what advice they have for our next group of interns.
What did you learn by interning with Red Hat? How has it impacted your career?
Here's what they had to say.
Arman Assa, Director of Global Operations, Customer Service Intern (2004)
If you have smart and innovative ideas that are practical and relevant, you will find that our leaders will take you seriously. It is not rare for an intern to be sitting in a staff meeting next to a VP and actively participating in the conversation. Decision-making at Red Hat is very much a bottom-up and lateral process. It is very different from the top-down approach of many older companies and it takes some getting used to. From a career-advancement standpoint, individuals who start out in entry-level positions have a tremendous opportunity to have visibility with the leadership team. This is how I was able to start as intern ten years ago and work my way up to where I am today. But it also comes with responsibility: you'd better make sure that what you say and do adds value for the entire company.
Tal Kammer, Quality Engineer (Red Hat OpenStack team), Intern (2012)
The concept of open source really changed my way of thinking. If you have never been part of an open source project, you are accustomed to always thinking about protecting your code so no one will 'steal' your ideas. After joining Red Hat, I have learned the opposite; being part of a live community, contributing to others, and sharing your knowledge can actually teach you a lot more and help you hone your skills. And, most of all, it can give you the satisfaction of being an active part of something that is 'out there' for everybody to see.
Jon VanAlten, Software Engineer, Intern (2009–2010)
Active open source communities are an amazing resource for technical knowledge. Everyone I interacted with upstream was extremely helpful; passing on knowledge directly, pointing me at existing online information, sharing tidbits randomly. This applies equally to people from the team I was on at Red Hat, other Red Hat colleagues, and others in the community.

As part of the internship program at my school, returning interns gave presentations, and I came to realize how lucky I had been. I got direct exposure to and feedback from experienced experts. I was treated as (and felt like) a full-fledged member of the team. I was doing real work and touching software that is in wide use in the real world. The experience left me with a definite preference for staying in open source work as I was finishing school and preparing to enter the workforce. Happily I received an offer from Red Hat, but even if that hadn't been the case, I expect I would have made some effort to try and land somewhere else where I could continue working on open source projects as part of my job.
Jamie Williams, Senior Employment Branding Specialist, Human Resources Intern (2007)
I'm not a technical person, so at first it was hard for me to understand how open source played into my role. During my internship, I learned to operate the open source way by default. When working on projects, we were collaborating with people outside of the project team, actively seeking feedback early on in the process. My ideas mattered, and the fact that I was an intern did not. I was pulled into projects that gave me experiences that people years out of school had yet to have. I've learned and grown more with Red Hat in the past seven years than I think I could have at any other company.

In the six years I've been with Red Hat, I've learned to always be open to opportunities. This isn't a place where a clear path is laid out for you, so you need to be open and involved in projects outside of your role. That's how you meet others, and those relationships could turn into your next opportunity at the company.
Lukas Czerner, Senior Software Engineer, Intern (2010)
The most important things I've learned were not exactly technical. The ability to work with the community on a daily basis, being confident about my work, being able to send out my code for many eyes to see and judge while being prepared to defend it, and in many cases accept criticism without letting down my enthusiasm (that was probably the hardest to learn).
Eddie Hoffman, Business Systems Analyst, Operations Data Intern (2012)
I came from a manufacturing background, and pretty much everything at Red Hat is different from that. There is certainly more autonomy in my role here. It's the result that matters, not the path taken to get there. Even then, there's a willingness to teach and learn from all levels of the organization that I had not experienced elsewhere. That desire of shared knowledge is pretty unique and makes for a great work environment.
Mairin Duffy, Principal Interaction Designer with the Fedora Engineering Team, Interaction Design Intern (Desktop Team, 2004)
Ten years ago, I was enrolled in a PhD program in human-computer interaction. I wanted to make an impact and help make open source software more usable. I applied for an internship at Red Hat specifically to understand better the development process behind open source software.

As it turned out, I ended up leaving my PhD program and working at Red Hat full time. I think it's been a more fulfilling career path for me. I've been much better able to make the change I wanted while working at Red Hat than I would have been in academia. Maybe the best thing I've learned is that if you surround yourself with brilliant people and you're working on the technology you enjoy working on, you're going to enjoy your job and learn a lot.
Amy VanCooney, Senior Marketing Specialist, Online Marketing Intern (2011)
Red Hat's open source philosophy means that no matter what level you are as an employee, you are free to speak your opinion and contribute to the business conversations. The projects that I worked on were actual programs within the Marketing organization that had a business impact on Red Hat's success. This experience stretched my problem solving abilities and allowed me to feel comfortable with jumping head-first into a project and running with it.
Anisha Narang, Associate Software Engineer, Source Browser Team Intern (2013)
Working at Red Hat as an intern was a great learning curve. I was assigned the role of Quality Assurance for my intern project, and test automation was the end goal. I had the freedom to choose the language/tools for the job, which made me evaluate multiple options and make an informed decision.

I started using Selenium with Python, and the open source culture at Red Hat inspired me to share my knowledge with the community and motivated me to take great efforts to prepare for my first public appearance at PyCon India in 2013. Constant improvements are also a part of the culture at Red Hat, and I got a wide exposure to the world of testing. I am now exploring other testing tools such as 'Cucumber + Watir'. When the people around you are creative and passionate, you become one of those in a short span of time.
Lukas Berk, Associate Software Engineer, Intern (2010–2011)
I got exposure to some of the most intricate, complex problems I had seen yet, which was of incredible value when I returned to school. I found out that I knew even less than I thought I did (haha), but then, the same 'staying hungry for learning/the next challenge approach' remains relevant, even as a full timer.
Jason Hibbets, Opensource.com Project Manager, Linux User Group Intern (2000)
My internship has shaped my career. One of the first things I learned was the open source way. When you take a successful software development model and start to apply it to other disciplines, amazing things can happen. The seed that was planted a long time ago, that open source is a better way to do things and approach life, has allowed me to find a niche in the open source community that doesn't require coding, but allows me to participate.
Any advice for interns at an open source company?
Insight and inspriation from former Red Hat interns.
Mairin Duffy, Principal Interaction Designer with the Fedora Engineering Team, Interaction Design Intern (2004)
Don't be too shy to effect change, and don't use waiting on permission as an excuse to sit on the sidelines. I think the adage, "It's better to ask for forgiveness instead of permission," is really important to a successful internship at Red Hat. Coming from an academic background, I found this to be the biggest cultural shift I had to make. I was so used to a syllabus spelled out, having specific deadlines and schedules, and a specific process to follow, all dictated to me by the professor and school administration. You get a lot more freedom at an open source company to dictate this stuff for yourself, and to branch out into other areas as you see the need in order to accomplish your goals.
Arman Assa, Director of Global Operations, Customer Service Intern (2004)
Ask your manager to give you visible work that requires you to work with other departments. This maximizes your chances of gaining exposure among others for the value you add, and this will help people decide whether they want to find ways to keep you after the internship.
Anton Giertli, Associate Technical Support Engineer, Java Middleware Support Intern (2012–2013)
Make use of your internship opportunity as much as you can. Don't just let it pass by. Be active, bother people. If you don't, you won't learn a thing. I remember how I was hesitating with pinging colleagues on IRC for hours until I finally took my courage and just did it. Exposing your weak spots in front of experienced colleagues does not make you stupid, it means you are working on improving yourself and that's what an internship is all about.
Jon VanAlten, Software Engineer, Intern (2009–2010)
Be fearless. Ask questions, try things, share your work early even if you think it is terrible; any criticism you get will be your chance to learn.
Jamie Williams, Senior Employment Branding Specialist, Human Resources Intern (2007)
Don't ever think you know more than the person sitting next to you. Always be willing to learn, admit when you've made a mistake, and be willing to do what it takes to get things done the Red Hat way.
Amy VanCooney, Senior Marketing Specialist, Online Marketing Intern (2011)
Never underestimate your abilities. If you have an idea, run with it. Accomplishing things may not always be easy, but to gain true success you must have a vision, and running with that vision is worth it in the end.
Lukas Berk, Associate Software Engineer, Intern (2010–2011)
One of the great things about open source is that you're never really blocked from taking a look at how a program/system/topic work. So stay curious and always ask questions. You never know if the next tangent will lead you over a hill that has the most amazing sight you never knew existed.
Eddie Hoffman, Business Systems Analyst, Operations Data Intern (2012)
Put yourself out there and don't be afraid to take a risk by taking on a project that might seem over your head. The exposure is great and the best way to learn and grow is to push yourself, so take the risk. You'll find that there are a lot of people who are willing to help you, and you'll make a lot of great contacts along the way.
Jason Hibbets, Opensource.com Project Manager, Linux User Group Intern (2000)
Embrace the open source way, make as many relevant connections as you can, and learn fast. I would also say to find your passion and get involved in open source communities that are right for you.
---
Interested in an internship with Red Hat? We're hiring
Rebecca Fernandez is a Principal Program Manager at Red Hat, leading projects to help the company scale its open culture. She's an Open Organization Ambassador, contributed to The Open Organization book, and maintains the Open Decision Framework. She is interested in the intersection of open source principles and practices, and how they can transform organizations for the better.
Contributors

This work is licensed under a Creative Commons Attribution-Share Alike 3.0 Unported License.