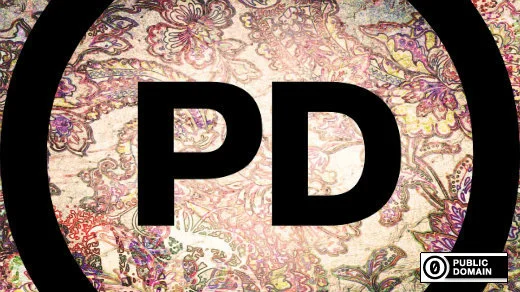 The public domain. Creating legacy and enabling creativity, one literary work at a time.
Works in the public domain belong to everyone. Anyone can use public domain works in any manner they wish. They can republish the work as is, or they can use a public domain work as the inspiration and groundwork to create something new and exciting. However, the length of time before a creative works enters the public domain has grown longer and longer in recent decades. In the United States, the Copyright Act of 1976 and the Copyright Term Extension Act of 1998 greatly increased the length of time before a work would enter the public domain. The situation is very similar in other parts of the world.
Copyright terms benefit content creators, but the current terms have become so long that most of the works published in the later half of the 20th century will remain under copyright for the vast majority of the 21st century. However, shorter copyrights and having works entering public domain is often the very thing that elevates a popular work into an enduring classic. To illustrate this, I am going to examine how the public domain has turned a handful of novels published pseudonymously by "A Lady" into a global phenomenon that has lasted two centuries and highlight several recent creative endeavors that might never have been made if this author's works were still protected by copyright.
Literary works in the digital age
"A Lady" is, of course, Jane Austen. Austen, the daughter of Reverend George Austen and Casandra Austen, was born on December 16, 1775 and, after living a modest life, died in 1817 at the age of only 41. She published only four novels during her lifetime: Sense and Sensibility, Pride and Prejudice, Mansfield Park, and Emma. Two more novels were published after her death: Northanger Abbey and Persuasion. During her lifetime her works were well received, but began to fade into obscurity in the years after her death.
One of the contributing factors for her works' return to popularity was the publication of A Memoir of Jane Austen by her nephew, James Edward Austen-Leigh, in 1869, but another major contributing factor was the growth of railway travel in Great Britain. People were spending time in railway stations waiting for their trains, so they needed something to do to pass the time. Cheap editions of public domain books were sold at railway stations, and Austen's works were among those being offered. This was the first of many times that some societal change and Jane Austen's works would come together to bring Austen back into the spotlight.
During the 20th century, the societal change was movies and television. Being in the public domain meant that movies and television adaptations of Pride and Prejudice and Austen's other works could be made without having to pay for the rights to make them. This lead to a pattern of a new Pride and Prejudice adaption appearing every couple of decades. From the classic 1940s film adaptation staring Laurence Olivier as Mr. Darcy to the more recent 1995 miniseries with Colin Firth as Mr. Darcy and Jennifer Ehle as Elizabeth Bennet, each new adaptation caused an uptick in Austen's popularity. The pattern of new adaptations would continue into the 21st century with a film version of Pride and Prejudice in 2005 (staring Keira Knightley and Matthew Macfadyen), but the 21st century brought about another change that Austen was more than ready for—YouTube.
On April 9, 2012 Lizzie Bennet started vlogging on YouTube. In The Lizzie Bennet Diaries, Elizabeth Bennet is a modern day grad student, but the overall plot of Pride & Prejudice remains pretty much intact. The literary character as vlogger mash-up worked so well that "The Lizzie Bennet Diaries" created a trend. There are now YouTube vlogs by a wide variety of literary characters, some directly inspired by Lizzie Bennet. You can watch The Autobiography of Jane Eyre, or maybe a version of Shakespeare's Much Ado About Nothing is more your thing. There is also a version of Peter Pan, and The March Family Letters, an adaptation of Little Women, is starting soon. Plus many, many more, with new series coming out all the time. And the phenomenon does not end with literary characters as vloggers, Jane Austen herself appears as the host of a series called The Jane Games in which her heroines compete against each other in reality show style contests.
Pemberley Digital, the creators of The Lizzie Bennet Diaries, didn't just start a trend, they've continued to create and expand their literary YouTube universe. After The Lizzie Bennet Diaries ended, Gigi Darcy appeared in a spin off mini-series that placed her in a modernized version of Austen's unfinished novel, Sanditon. This was followed by a full series that adapted Austen's Emma. Emma Approved is modernized like The Lizze Bennet Diaries and the title character is a professional life coach. However, thanks to Emma being in the public domain, if you'd rather watch Emma as a college student, another group of creative people produced The Emma Project. You can compare two different Emma series that came out around the same time and pick your favorite.
Thanks be to the public domain
A camera, some creativity, and decent acting skills are all that are needed to turn your own favorite work of literature into a potentially successful YouTube series. Pemberley Digital has been very successful so far and they recently teamed up with PBS Digital Studios to create Frankenstein, M.D. The people behind The Autobiography of Jane Eyre started KalamaTea Productions and are working on a new series. The works of Jane Austen and other authors being in the public domain is what made all these series possible.
Creative adaptations do not end with a YouTube series. A few years ago, the wildly popular Pride and Prejudice and Zombies started the classic literature plus monsters fad. Last year, there was a massively successful Kickstarter campaign for a card game called Marrying Mr. Darcy. The game quickly met its base goal and blew past all its stretch goals, including one for creating a zombie expansion inspired by Pride and Prejudice and Zombies.
All this is possible because of classic works entering the public domain, which gives creative people a chance to create something that will resonate with a pre-existing fan-base. A Jane Austen fan can create something and, if they so choose, make money doing so. Many of the examples I have shared above are by people who are just getting started and they might not have been as successful if the option of adapting a public domain work was not available to them.
There are good reasons for copyright laws, but there are also good reasons to fight for reasonable time limits for copyright protection. Jane Austen's continued popularity is in part because of things created by her fans. If we want people in the future to be able to freely create using works created today, we need to work towards making sure works do enter the public domain, or use Creative Commons licenses to grant at least some rights to others so they can remix your work into a new creation.

This work is licensed under a Creative Commons Attribution-Share Alike 4.0 International License.