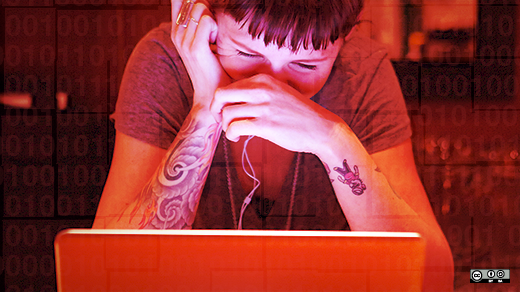 Women are an underrepresented group in the open source world. According to data from the FLOSS 2013 survey, a little more than 10% of open source developers are women. Recently, there have been several attempts to make open source more welcoming to women contributors and supportive of their accomplishments. Two good examples of these efforts are GNOME's Outreach Program for Women, an internship program designed to welcome women into the open source community and provide them with mentoring, and Red Hat's Women in Open Source Award.
These efforts are certainly welcome, but not everyone who wants to bring about change has the clout of a large organization or corporation. So, what can smaller groups or individuals who want to make open source more welcoming to women do? The Ada Initiative has a wonderful solution—the Ally Skills Workshop.
The Ally Skills Workshop is a training session designed to help allies (i.e. mainly men) learn how to support women in open source. Sessions of the workshop have been offered at several conferences in the past few years, including LinuxCon North America 2014 and WikiConference USA 2014. If you are not fortunate enough to be able to attend a conference that is offering the Ally Skills Workshop, the Ada Initiative provides training sessions for a fee. A typical training session is for 15-30 people and lasts a couple of hours. They do offer discounts for non-profits, but if arranging a training session is too costly or time consuming, or if you are just a individual curious about the issue, there is another option—access to the Ally Skills Workshop materials (including a YouTube video of a session with the participants' comments edited out). It is freely available and released under a CC BY-SA license.
The freely available workshop material includes the video embedded above, sample presentation slides (which include detailed presenter's notes), a facilitator's guide, and an example handout with links to resources for further exploring the issue. Even more information is available at the Allies workshop page on the Geek Feminism Wiki.
Whether you are attending a session of the workshop or reviewing the materials on your own, the basic structure of the material presented is the same. It begins with a brief introduction that covers why it is important to teach ally skills to men and discusses the gender terms used in the workshop. The introduction also emphasizes that the workshop is a learning experience and that it is okay to makes mistakes or ask "foolish" questions. Lastly, the introduction provides a how-to guide about the best ways to respond to sexism. Once the introduction is done, the workshop moves on to small-group discussions (or simply reading the material for an individual reading through the downloads.) These discussions cover six main topics, which run the gamut from how to create a friendly, welcoming environment to dealing with sexism and harassment. A workshop attendee will learn a lot from the small-group discussions and the facilitator, but the presenter's notes in the online material are verbose enough that a person reviewing the material on their own will still be able to learn a lot.
While the goal of Ally Skills Workshop is to teach everyone how to best provide support to women in open source, many of the scenarios covered teach skills that extend beyond supporting women. The scenarios about "creating a friendly environment for women" provide lessons that are applicable to creating welcoming environments for anyone. Another scenario covers what to do when a woman's contributions to a meeting are ignored or co-opted. Being ignored at a meeting is something women experience, but men who are introverted or "quiet" experience this as well. Implementing the lessons learned from that scenario will make it so that all of your colleagues are heard at meetings and have their contributions acknowledged.
The lessons covered in the Ally Skills Workshop are things everyone should be aware of and make a concerted effort to implement. Doing so would make the open source movement a better and more welcoming place for everyone. Even if you do not think that the current gender balance in the open source world is a problem, I still encourage you to check out the Ally Skills Workshop materials. It might not be enough to change your mind, but I am certain it will give you something to think about.
If you are interested in reading more about women in open source, be sure to check out Opensource.com's collection of articles from this year's Women in Open Source Week.
If you are interested in attending a tech conference focused on women, look into the Grace Hopper Conference, from October 8 - 10, 2014 this year.

This work is licensed under a Creative Commons Attribution-Share Alike 4.0 International License.