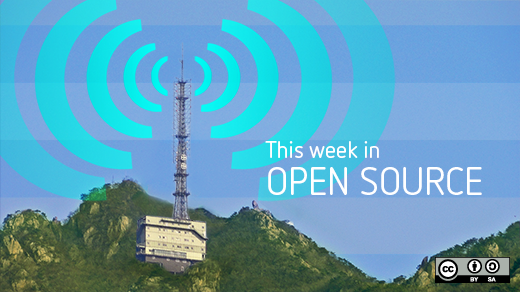 In this week's edition of our open source news roundup, we take a look at LibreOffice Online, the newest release of SecureDrop, and more!
Open source news for March 21 - 27, 2015
LibreOffice to go online
If you're looking for a free and open source alternative to Google Drive or Microsoft Office Online, you'd have a hard time finding it. While there are services like Framasoft and Sandstorm, they're collections of disparate applications that don't work all that well together.
Two companies, IceWarp and Collabora, are coming together to bring the popular open source LibreOffice productivity suite online. The online version, called LibreOffice Online, "is intended to guarantee complete document cross-compatibility with the desktop version of LibreOffice," according to InfoWorld.
There's currently no release date for LibreOffice Online. The first releases won't pack all of the features and functions of the desktop version. According to Collabra, the online edition will only have "a subset of the features available in LibreOffice desktop versions." But if IceWarp and Collabra succeed, this could be big for LibreOffice.
New version of SecureDrop released
One problem facing whistleblowers is how to securely and anonymously pass documents that illustrate wrongdoing to media outlets. Hollywood cliches of clandestined meetings in parking garages or packets of documents sent to reporters don't mesh with reality. Instead, a tool that's growing in popularity is SecureDrop (originally developed by the late Aaron Swartz).
After a year of development, SecureDrop 0.3 is now available. BoingBoing reports the new version of the software is easier to install and easier to use. And, it has a number of security enhancements. You can read more about the security audit at Freedom of the Press Foundation.
According to the report at BoingBoing, there are now at least 17 news organizations using SecureDrop. The Freedom of the Press Foundation, which develops the software, hopes that more organizations will use it by the end of the year.
SpaceX photos now in public domain
Recently, SpaceX CEO Elon Musk announced that all of the company's photos were being released under a Creative Commons license. But when someone on Twitter questioned why SpaceX didn't put the photos in the public domain, Musk decided to do just that.
The photos, which are both incredible and of high quality, are available A former intern at Tesla releases a $60 open source hacking kit for cars
A big thanks, as always, to the Opensource.com moderators and staff for their help this week.
I'm a long-time user of free/open source software, and write various things for both fun and profit. I don't take myself all that seriously and I do all of my own stunts.

This work is licensed under a Creative Commons Attribution-Share Alike 4.0 International License.