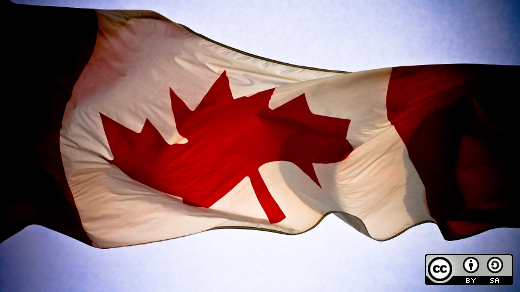 Happy Canada Day to our neighbors to the north! In honor of your special day, we've rounded up a list of Canadians in open source to follow on Twitter.
Special thanks to my Canadian friends Diane Mueller, John Van Ostrand, and Dru Lavigne for helping compile this list. [Note: 21 and counting, thanks to additions in the comments and on Twitter.]
Did we leave one of your favorite Canadians in open source off our list? Let us know who in the comments.
Rikki Endsley is the Developer Program managing editor at Red Hat, and a former community architect and editor for Opensource.com.

This work is licensed under a Creative Commons Attribution-Share Alike 4.0 International License.