Open gaming roundup for August 2 - 8, 2015
Gameplay on Steam Machine, Linux graphics drivers, and more open gaming news
Subscribe now
Get the highlights in your inbox every week.
Hello, open gaming fans! In this week's edition, we take a look at Alienware's YouTube playlist showing gameplay on the new Steam Machine, AMD working on a Linux graphics driver, new games for Linux, the pick of the week, and more.
Open gaming roundup for August 2 - 8, 2015
Steam Machine gameplay on YouTube
Alienware has released a new YouTube playlist showing gameplay on their SteamOS-powered Steam Machine, including the use of the Steam Controller. You can see Victor Vran running in the video below.
AMD working on new Linux graphics driver
Chris Hoffman writes for PCWorld about AMD developing what they call a unified Linux driver strategy, named AMDGPU, which should eventually result in better open source drivers for all. It will only support the latest graphics processing units (GPUs).
Pick of the week: OpenGameArts.Org
This week, I want to highlight the active community of artists at OpenGameArt.Org. You can find a wide range of game art on the site, from 2D and 3D, to textures. "The purpose of this site is to provide a solid variety of high quality, freely licensed art, so that free/open source game developers can use it in their games." All art is licensed under Creative Commons, GPL, or LGPL licenses.
New games out for Linux
Shadow of Mordor, best AAA Linux port
Linux Game News covers the release of Middle-earth: Shadow of Mordor as the best AAA Linux port so far. Its now available for Linux through Steam. As Linux Game News describes this release:
"This port for Shadow of Mordor truly set a new standard for other AAA titles looking to make their way to Linux and SteamOS. In fact if there is any one game the represents what gaming will look like for the upcoming Steam Machines, well, now we have it."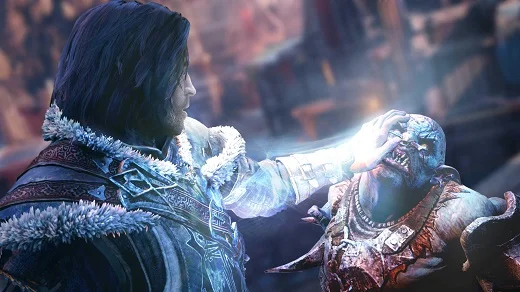 Image credit: linuxgamenews.com
The Masterplan released for Linux
The Masterplan, a squad based heist game by Shark Punch, has been released for Linux on Steam. System requirements are low, so anyone should be able to play this game.
"Tactical squad-based heist game set in 1970s. The 2D top-down view gives you a great overview of what's happening at any given moment, allowing you to be a real criminal mastermind. Can you pull off the greatest heist in the history of mankind?"