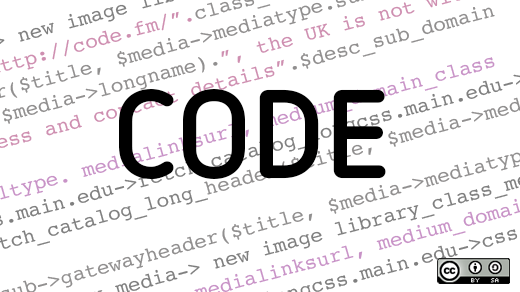 Open source software contributions often spring from passion—the passion to give back to the community, or simply the burning desire to create something new. The same passion that drives individual contributors also drives the team behind IndiaHacks to help develop the skills and networks of those individual contributors.
From January 29 to March 1, the Open Source Track of IndiaHacks challenges contributors from all over the world to make the most of their efforts. Originally focused on algorithmic programming, IndiaHacks added eight more tracks for this year. The open source track follows the model of Hacktoberfest and other similar events: Contributions are measured by accepted pull requests and commits to open source software projects.
To maximize the quality of contributions, featured projects have been asked to rate issues as low, medium, or high importance. More points are awarded for addressing more important issues. This also helps to minimize the administrative overhead on project maintainers having to sift through trivial commits submitted to garner points without adding to the project. Maintainers are free to determine for their own project which issues are more important.
The top 20 winners from each of the tracks will be invited to the second phase of IndiaHacks—an offline hackathon and conference in Bangalore. Additionally, the overall winner will receive an all-expenses-paid trip to San Francisco, where HackerEarth representatives will help make introductions to top technology companies. Other prizes are also to be awarded.
Like other hackathons, IndiaHacks has experienced a large increase in participation since it began two years ago. In the most recent event, 2,300 people participated, and more than 50,000 people have registered already for 2016, including 10,000 for the open source track.
HackerEarth, which runs IndiaHacks, aims to "provide a platform to the global developer community where they can continuously improve their skills," says CEO Sachin Gupta. HackerEarth offers skills training, online competitions, and job placement help to developers around the world via its website.
Interested participants can register for the open source track of IndiaHacks. Project maintainers who would like their project featured can fill out the online form or email contact@hackerearth.com.
Ben Cotton is a meteorologist by training, but weather makes a great hobby. Ben works as the Fedora Program Manager at Red Hat. He is the author of Program Management for Open Source Projects. Find him on Twitter (@FunnelFiasco) or at FunnelFiasco.com.

This work is licensed under a Creative Commons Attribution-Share Alike 4.0 International License.