More than 135 million American adults consider themselves makers.
The maker movement intersects deeply with open source. When I think of open source I normally think of the most hardcore bleeding-edge software or hardware development. But the maker movement has a long-established sharing culture, which really is nothing less than pure open source.
The source code is a little different, however. For example, consider Nicole Curtis, the maker celebrity and TV star of Rehab Addict. Nicole routinely shows her fans how to remodel their homes and save a fortune. For example, she redid a bathroom by upcycling what others discarded for $1000, easily a tenth of the cost of putting in a new bathroom. Her videos provide the howtos for anyone with similar problems, so in a sense they represent the "source code" to rehab a house.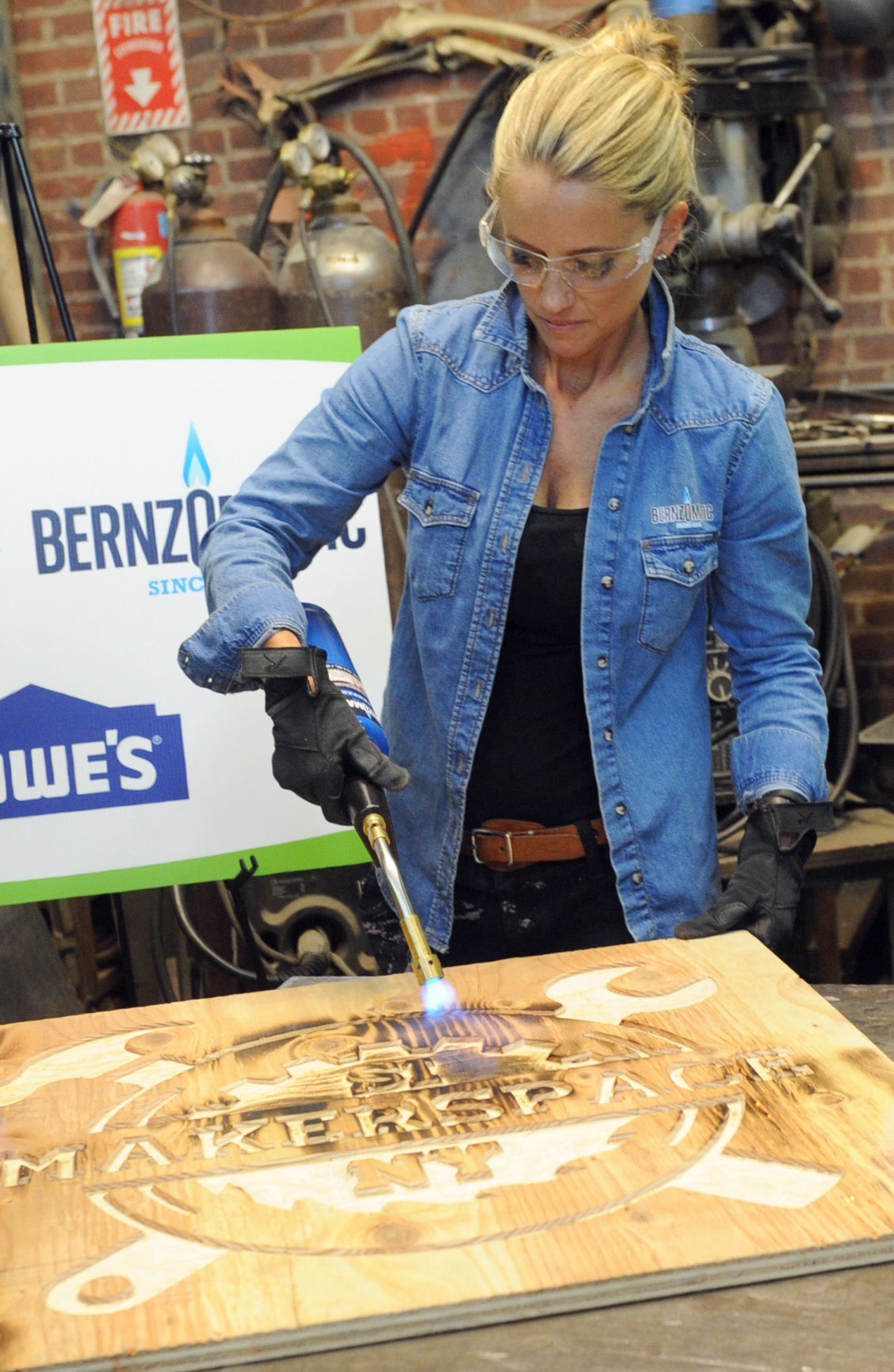 Interestingly, this factor of 10 savings also happens to be what my lab has saved thanks to shared source code for the most sophisticated scientific equipment. These savings drive obscene ROIs for open source hardware in science. It turns out such ROIs are also accessible to anyone interested in home improvement, or upcycling their neighbors trash.
Open source not only saves money, but it is also a technically superior method to create tech itself: everything from automated 3D microscopes to turning anything into a coffee table. The not-so-secret "secret" to open source is that with more people collaborating, better solutions rise to the surface. People can build upon one another's best ideas without worrying about getting in trouble for infringing on someone's intellectual property.
Nicole tells her story in her upcoming book Better Than New. When she started, knowledge on home renovation was relatively sparse; now YouTube has howtos on virtually everything. As evidenced by the number of helpful tutorials on many aspects of renovation, Nicole is far from alone. More than 135 million American adults consider themselves makers. Many are more likely to make an open source floating shelf from an old pallet than to develop a new Arduino hack. They are joining a community of people who are happy to share and reap the rewards of an open source ecosystem; one that know the more they share, the more they benefit from the help of others hacking their work and making it better.
This all comes naturally to those interested in home improvement. Nicole explains, "There is not a sense of proprietary items in my world. I always want to share it, because honestly the more I share about my work the more cool stuff people do. It is contagious."
Nicole recently invited fellow makers from across the country to enter a project in the Bernzomatic Find Your Fire program. The project must use a torch (such as a butane torch) in some way, it must benefit their community, and winners will receive funding to help bring the project to life.
"I believe we can truly make a difference in the world around us, and am thrilled to partner with Bernzomatic on the program that helps provide funding to jump-start inspired projects. Saving old houses and rebuilding neighborhoods is my way of contributing, but I cannot wait to see how people use their passion and ideas to give back."
It will be great to see how all the new ideas from the contest inspire others in the open source and maker communities.
Joshua M. Pearce is the John M. Thompson Chair in Information Technology and Innovation at the Thompson Centre for Engineering Leadership & Innovation.

This work is licensed under a Creative Commons Attribution-Share Alike 4.0 International License.