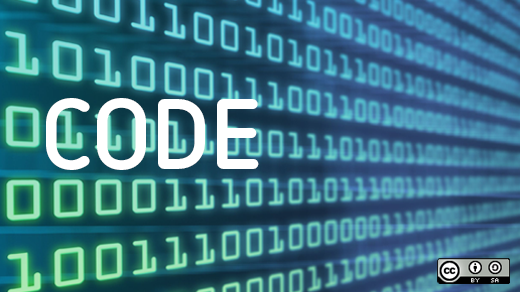 Do you know the American TV show Mr. Robot? It aired in June 2015, and at SxSW Interactive this year, a panel convened to talk about "Coding of Camera: Mr. Robot and Authenticity on TV." The panel consisted of Sam Esmail, Rami Malek, and Christian Slater.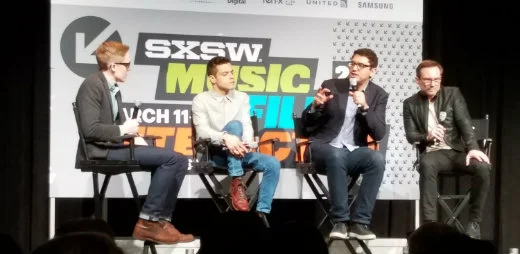 I watch the show and am amazed at their realistic portrayal of programming, technology, open source, and hackers.
Sam Esmail, the show creator, had some experience hacking in college and wanted to write a real hacking show, not like the cheesy stuff we've seen on TV before. I learned that in every movie with a hacking scene, they use a green screen for the computer monitor. When making the show, Esmail made sure to have a few tech folks on set (including someone from the FBI cyber unit) to make sure things were realistic. One of the most important things to him is to be sure that everything done on the show is actually possible with current technologies and programming languages in the real world.  
He doesn't want to dumb programming down for people just to get more folks interested in the show. He hopes viewers get interested in learning more in their own time.  
Rami Malek, who plays the main character, Elliot, was worried about having to code in real time on set and not having a green screen to fall back on. When he first began, he had to come to set early to see and go over the code with tech people. It was like having to learn his lines, except that instead of speaking them he was having to type them. Thanks to this experience, Rami's typing has improved... but, much to our disappointment, he hasn't learned how to code on his own.
Christian Slater chimed in that he is now aware that it's very important he update his password.
Sam Esmail closed by asking why are there not more women in the information sector? He says he didn't make a conscious effort to include female hackers in Mr. Robot, but he hopes that the show has the potential to encourage more women to code.
Nicole C. Baratta (Engard) is a Senior Content Strategist at Red Hat. She received her MLIS from Drexel University and her BA from Juniata College. Nicole volunteers as the Director of ChickTech Austin. Nicole is known for many different publications including her books "Library Mashups", "More Library Mashups", and "Practical Open Source Software for Libraries".

This work is licensed under a Creative Commons Attribution-Share Alike 4.0 International License.