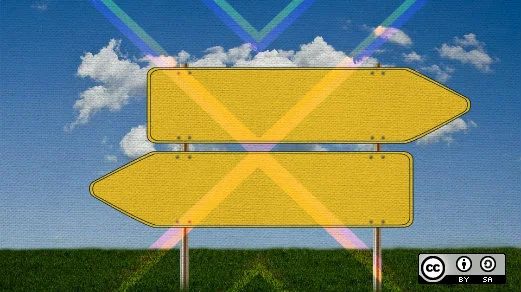 I attended an interesting talk by Barry O'Reilly at the Cultivate pre-conference at OSCON 2016 about "how to push through change in an enterprise." Though I think the title should have been: "What the enterprise can learn from open source."
Barry started with 57% of Fortune 500 companies in 1995 did not make the cut in 2015. Is this because they did not innovate fast enough? Most likely! When large organizations make suggestions for new ideas they're often too much, too little, and too late. You might have a $2 million idea to create a mobile app, but it will take you 2 years to develop it and in the end you're too late to the market and you didn't take care of every need the customer will have.
These long development cycles, as we know, don't work in today's market.
Another problem we see in the enterprise is that executives often come to meetings saying: "We need to transform." But what they are really saying is "you need to change, I'm not going to." How can our teams grow and change if those leading them do not? Barry's solution is ExecCamp. To attend these camps, executives must leave their offices for 4 to 8 weeks and learn what it's like to be down in the trenches. As a byproduct, ExecCamp also teaches those back in the office how to lead because they have to step up and fill in the hole left by leadership.
"If you experiment, you learn. If you just tell people what to do, they learn nothing."
Getting the executives leave their office and talk to customers and build the prototype themselves is transformative. It allows them to learn fast and succeed faster. Instead of writing a business case, go out to where your customers are and ask them for feedback. You can get this priceless information for as little as the cost of a cup of coffee. Go to a local shop, offer visitors a cup of coffee to sit with you for a few minutes, and try out your new tool. Another option is to leave a computer in the center of our office, open your new app on the screen, and walk away. As staff walk by they see it, play with it, and can leave anonymous feedback. I love this idea and hope that it gets more executives thinking the open source way!
Takeaways from the talk:
Think big, learn fast, start now.
As a leader in your organization you need to stand behind your ideas.
Get the right people together. This means a diverse group of folks.
Don't just talk about things: you have to change the way people behave, you have to change the system of work to develop the new culture. Only by changing the way people work can you change the culture in the company.
Build the right thing, the right way.
Small, fast, frequent delivery to build momentum.
Create feedback loops with the customers.
Demonstrate evidence of your success.
Scale success across the organization.
Nicole C. Baratta (Engard) is a Senior Content Strategist at Red Hat. She received her MLIS from Drexel University and her BA from Juniata College. Nicole volunteers as the Director of ChickTech Austin. Nicole is known for many different publications including her books "Library Mashups", "More Library Mashups", and "Practical Open Source Software for Libraries".

This work is licensed under a Creative Commons Attribution-Share Alike 4.0 International License.