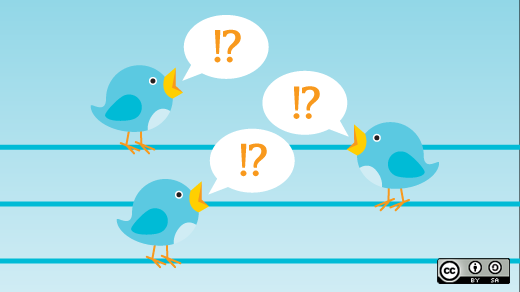 In the Open Organization book club this week, we're discussing Chapter 4: Choosing Meritocracy, not Democracy.
Participate
Chat with us September 24 at 2:00 pm ET/11:00 am PT (18:00 UTC) using the hashtag #OpenOrgChat.
Follow @OpenOrgBook for updates.
Also follow our live stream.
This week's special guests
Some of the questions we'll explore
What are the most important differences between meritocratic and democratic organizational structures?
Have you ever worked in an environment where the best ideas often won? How did it impact your desire to contribute?
When have you found meritocracy to work most effectively?
What actions can a manager take to encourage meritocracy? How about junior or senior team members?
When everyone is sharing ideas, what role should attribution and giving credit play?
Don't wait to chat with us live! Join the discussion that's already happening.
#OpenOrgChat Twitter chat
The Open Organization aims to reshape the future of management and collaboration in companies and organizations who want to transform the way they do business. Red Hat CEO Jim Whitehurst wrote The Open Organization: Igniting Passion and Performance about his leadership transition from traditional management to an open organization.

This work is licensed under a Creative Commons Attribution-Share Alike 4.0 International License.