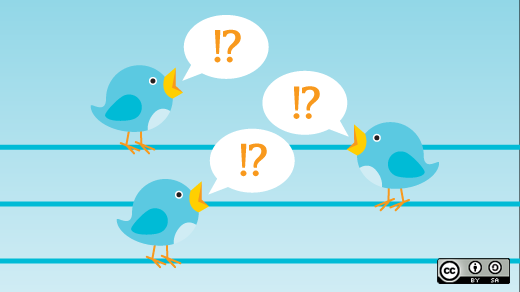 Join us today for an #OpenOrgChat about Open Organizations on Main Street. Our community will gather on Twitter using the #OpenOrgChat hashtag at 2 p.m. Eastern (14:00 ET/19:00 UTC).
We'll send the questions from @OpenOrgBook, watch for your answers, and enjoy the conversation. We hope you can join us.
Follow OpenOrgBook and the chat's live stream for updates!
This week's special guests:
Some questions we'll explore
What unique challenges do non-tech orgs face when becoming more open?
What do tech-oriented orgs tend to take for granted that non-tech firms can't?
What's the first step a leader can take to foster a culture of sharing in a traditionally closed org?
What kind of transparency is possible in orgs with strong mandates to protect personal information, like hospitals?
How can you practice inclusive decision-making when access to/familiarity with digital tools is limited?
How can we translate "with more eyes, all bugs are shallow" for non-tech orgs?
What types of mainstream organizations could benefit from adopting open org principles?
#OpenOrgChat Twitter chat
The Open Organization aims to reshape the future of management and collaboration in companies and organizations who want to transform the way they do business. Red Hat CEO Jim Whitehurst wrote The Open Organization: Igniting Passion and Performance about his leadership transition from traditional management to an open organization.

This work is licensed under a Creative Commons Attribution-Share Alike 4.0 International License.