3 readers like this
3 readers like this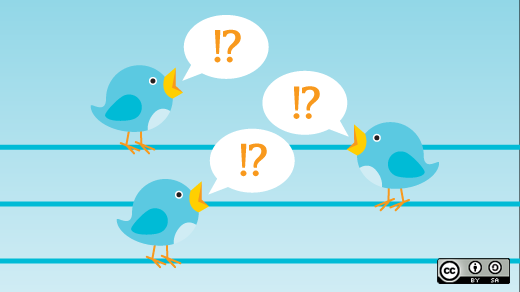 Join us later today for an #OpenOrgChat about "Open Organizations and Accountability"! As usual, we'll gather around the #OpenOrgChat hashtag at 2 p.m. Eastern (14:00 ET/18:00 UTC).
Follow OpenOrgBook and the chat's live stream for updates!
This week's special guests
Some questions we'll explore
What is accountability? How do open organizations specifically embrace the concept?
How can we enhance accountability without creating cultures of excessive blame?
What is the relationship between accountability and transparency in open organizations?
How do you ensure accountability across geographical locations or on remote teams?
#OpenOrgChat Twitter chat
The Open Organization aims to reshape the future of management and collaboration in companies and organizations who want to transform the way they do business. Red Hat CEO Jim Whitehurst wrote The Open Organization: Igniting Passion and Performance about his leadership transition from traditional management to an open organization.

This work is licensed under a Creative Commons Attribution-Share Alike 4.0 International License.