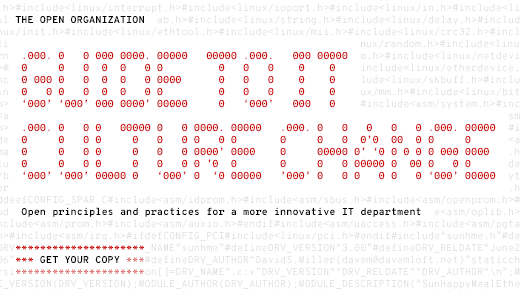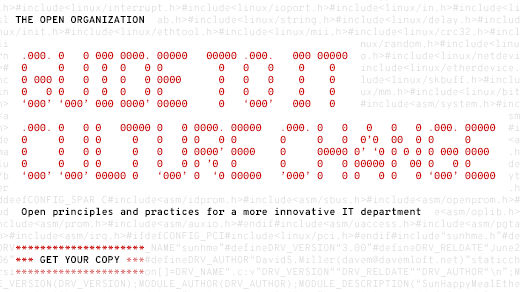 Pioneering IT teams are more transparent, more collaborative, and more agile—that is, more open. They've found creative strategies for leveraging open principles and practices to achieve innovative digital transformations.
Now they want to share them.
In The Open Organization Guide to IT Culture Change, more than 25 contributors from open communities, companies, and projects offer hard-won lessons and practical advice for creating an open IT department—one that can deliver better, faster results and unparalleled business value.
Download your Creative Commons-licensed copy today by entering your email below.
You can also purchase a paperback copy of the book from our publishing partner, Lulu. Please note that this book is sold entirely at cost.
The Open Organization Guide to IT Culture Change joins additional companions to The Open Organization book series.
The book's source code is also available.