Download free books on your journey to becoming an open organization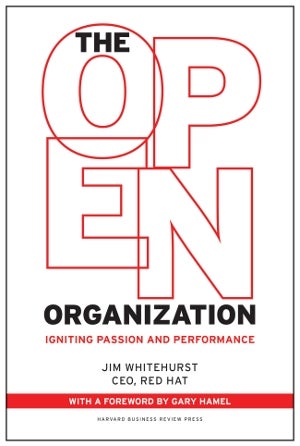 The Open Organization is for leaders who want to create business environments that can respond quickly in today's fast-paced world. It's for those who want to encourage the best ideas, hear honest advice, and attract (and retain) the brightest talent.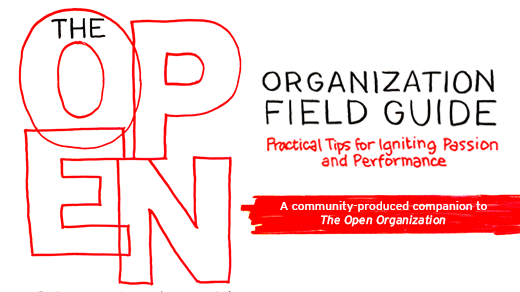 The Open Organization Field Guide is a community-produced companion to Jim Whitehurst's initial thoughts on the future of work, management, and leadership. The book collects cutting-edge ideas about the ways open source values are changing the ways we work, manage, and lead.
The Open Organization Leaders Manual is a handbook for anyone attempting to harness the power of openness to lead teams that are more transparent, agile, collaborative, and mission-driven.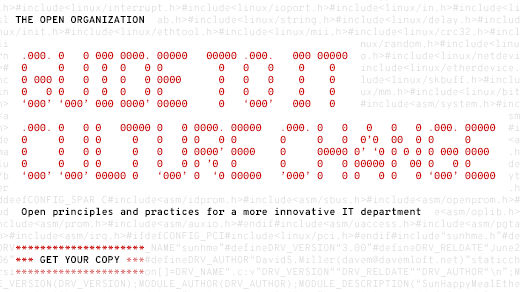 In The Open Organization Guide to IT Culture Change, more than 25 contributors from open communities, companies, and projects offer hard-won lessons and practical advice for creating an open IT department—one that can deliver better, faster results and unparalleled business value.
Get the Guide to IT Culture Change
What if we could build classrooms, departments, or entire educational institutions on the same values that power open source communities? What if we let open organization principles—like transparency, inclusivity, adaptability, collaboration, and community—guide our experiments in transforming education? How might that change the ways educators prepare students for life in an increasingly open world? In The Open Organization Guide for Educators, more than two dozen advocates for open education explore these important questions.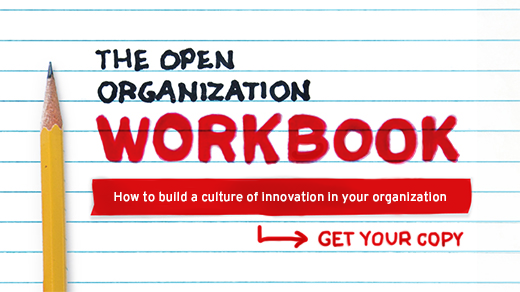 The Open Organization Workbook features contributions from more than 30 managers, educators, technologists, consultants, and other experts, who offer concrete and actionable strategies for putting the principles of transparency, inclusivity, adaptability, collaboration, and community into practice.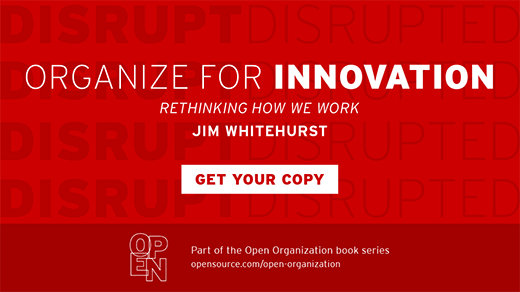 In Organize for Innovation, Red Hat President and CEO Jim Whitehurst reflects on the technological, social, and economic forces impacting the ways we work. Arguing that solving contemporary business problems requires new organizational principles, models, and dynamics, Whitehurst explains how leaders everywhere can begin rethinking how they utilize data, approach failure, structure teams, and set goals—in short, how they can become more innovative.

This work is licensed under a Creative Commons Attribution-Share Alike 4.0 International License.