33 points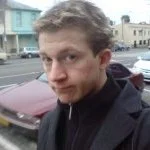 Australia
I'm an entrepreneur and founder of a group of Web Services agencies that supply a range of services from, service infrastructure, cloud software development and advertising products and services.
My primary goal is to establish a positive feedback loop between our services and their clients.
My approach to business is a tried and true method of building robust supply relationships with clients through understanding, trust and mutual benefit.