0 points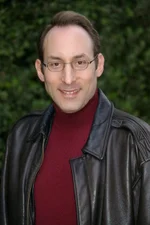 San Francisco, CA
Evan Rosen is a collaboration and communication strategist, speaker, workshop leader, research team leader, and the author of "The Culture of Collaboration." He is interested in the interplay of culture, environment and technology to support collaboration. He's also director of The Culture of Collaboration® Institute, which conducts research on, well of course, collaboration.
Evan's work has been featured in media outlets including The Wall Street Journal, CIO Magazine, NetworkWorld, InformationWeek, IndustryWeek, Workforce, America's Network, The Washington Times, Computerworld Canada, CableWorld, Telemedicine Today, Sales and Marketing Management, Communication World, InfoWorld Netherlands, and TechWorld United Kingdom. He has also appeared on CNBC, CBS News, CNN and on numerous local television and radio broadcasts.
In the consulting and coaching realm, Evan is Chief Strategist of Impact Video Communication, Inc. in San Francisco. He's currently writing his third book.