32 points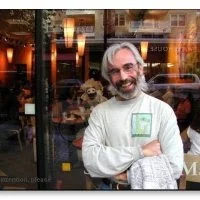 Los Angeles
Bob Reselman is a nationally known software developer and technology writer/journalist. His most recent writings are centered around The Impact of Automation on Human Employment. Also, Bob writes on topics specific to Internet based distributed computing.
Bob is contributing writer for technical sites such as SmartBear, ProgrammableWeb, CodeGuru, Logentries, DevOps.com, Developer.com, ITWorld, to name a few.
Bob has held a variety of technical positions with companies such as Gateway, Cap Gemini Ernst and Young, and Edmunds.com.
He live in Los Angeles, with his wife, the musician, Arlo Zoos and faithful pet, Itchy the Dog.