48 points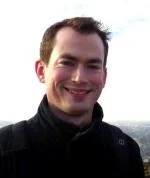 Southampton, UK
Stu Jarvis started using KDE software in 2003 and began working with the KDE Promotion Team in 2008 by writing articles for KDE's news website, KDE.News. He gradually got drawn into greater involvement with the promotion team activities such as writing KDE's release announcements became an editor with KDE.News in 2009. In 2010 he became a member of KDE e.V. and KDE's Marketing Working Group. He represented KDE in the EU-funded ALERT research project for its duration from 2011-2013.
Stu is mainly concerned with keeping KDE's contributors and supporters up to date with the latest happenings in the community. He also tries to raise the profile of KDE outside of our core community by writing about KDE software for the Linux and technology press.
Aside from KDE, Stu's day job is as a researcher in medical modeling and informatics in the UK.