A look at what's happening right now across the globe in open source.
215 readers like this
215 readers like this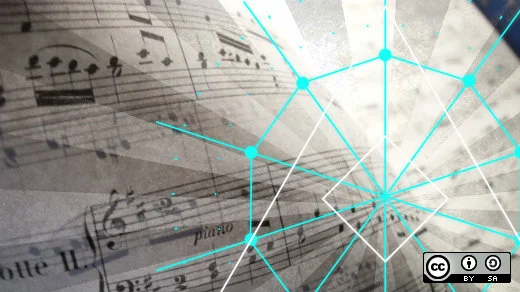 The world of open source software is a busy place. Sometimes keeping up with all of the news, announcements, and cool things to be discovered can be difficult. Here's a look at some of what we're reading today.
Linux on Mac hardware
While many hardware enthusiasts get excited by the announcement and release of shiny new hardware products, those who are dedicated desktop Linux users have learned to temper their excitement with the reality that when devices lack proper drivers and adequate documentation, it'll take a while before they are made useful. The 2016 MacBook Pro seems to be no different. An early adopter reported that several devices: the built-in keyboard and mouse, as well as the SSD, don't work at all right now for him under Linux. While support may eventually come, it won't be immediate.
Creative Commons speaks Polish
Creative Commons fans will be thankful for the announcement today that the official Polish translation of the CC 4.0 license is now available. An effort that involved not just translators but the help of copyright lawyers, librarians, and the Creative Commons community, the new license allows Polish speakers to read and digest the license in their native tongue.
Hungary reduces IT lock-in
Having announced earlier this year that it wishes to grow its use of open source software, the Hungarian government has started to take steps to accomplish this goal with a decision last week to reduce the usage of proprietary office suites by 60% by the year 2020. Along with that, starting next year the government has set aside 186 million HUF (about 600,000 EUR or $640,000 USD) to support open source transition efforts.
The journey to open source development
Two new articles published yesterday highlighted great advice for any aspiring developer, but in particular, those who are looking to make a go at developing open source software. On Medium, Brian Gilham provides practical advice for making time for side projects, a critical entry point for many open source developers. And now that you've set aside some time, where do you actually get started? Grayson Stanton makes the case that the best way to learn how to program is to pursue projects you actually care about personally.
KDE neon security
Users of KDE neon are being warned in a security advisory from the project that a configuration problem had previously allowed anyone to upload packages to the project's repository. While there is no evidence that any wrongdoing actually took place, as a precautionary measure users of KDE neon are being advised to update their packages to ensure they are safe. Only KDE users getting their software directly from the KDE repository should be impacted.
ARM servers on the cheap
ARM processors represent a departure from a landscape dominated for decades from the x86 chipset and its derivatives. While some may only be familiar with ARM as a chipset from low-power devices like the Raspberry Pi, it also stands to make a mark in the data center, where cost and power consumption are strong pressures for innovation. The Register reports a new vendor offering ARM servers at a tenth of the cost per hour of their x86 alternative, with the company's CEO stating his belief that if open source projects come on board, it could dramatically reshape who controls the data center.
---
Thanks for reading our spotlight on today's news in open source. We'd like to learn more about your interests. Please take this brief survey to help us better deliver the news of what's happening in open source. You can also send us feedback directly at open@opensource.com.
Jason was an Opensource.com staff member and Red Hatter from 2013 to 2022. This profile contains his work-related articles from that time. Other contributions can be found on his personal account.

This work is licensed under a Creative Commons Attribution-Share Alike 4.0 International License.