Get the latest news to know in this open source news roundup.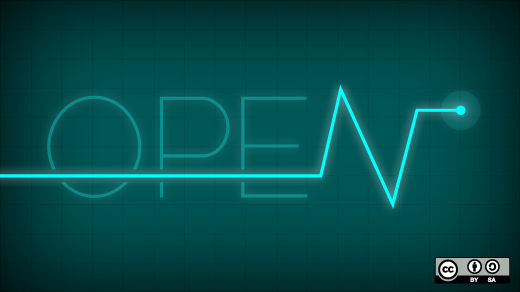 Open source made it into a lot of news headlines last month. Read on to learn about some of the major advances.
How open source software shapes AI policy
Open source software (OSS) powers the most widely used tools in machine learning. Their status as free tools for anyone to use means they can—and should—play a more significant role in policy conversations about AI. Now, a new report from the Brookings Institution argues that if the US wants to play a lead role in global AI development, open source must be more than a policy footnote.
In a new analysis, Brookings Fellow Alex Engler cites several benefits that OSS brings to AI development. In particular, it gives data scientists with less experience implementing algorithms the chance to work faster by making complex math problems easier to use.
This isn't a mere case of more regulation: Engler argues that policymakers should use OSS to their benefit and offer funding in the process. Most AI funding comes from corporations, which can create conflicts of interest and perceptions of bias. By using and investing in community-led tools, policymakers can expand open source software's reach and use it to help craft more thoughtful policies. 
The open source movement comes to medical datasets
Of all the industries AI might transform, it has the most significant potential to improve healthcare delivery. That potential remains untapped due to the cost of training and acquiring datasets, many of which stay funded and under wraps by big corporations.
To democratize AI research in medicine, Stanford's Center for Artificial Intelligence in Medicine and Imaging (AIMI) announced plans to grow the world's largest medical imaging dataset even more. AIMI has partnered with Microsoft's AI for Health program to launch an ecosystem beyond image sharing.
This platform offers cloud-based computing power, a place to refine models, and uses up to nine datasets containing more than one million images. It aims to provide standardized machine learning tools and pre-trained models that use open source data and architecture for the long term. 
Tech giants unite to drive 'transformational' open source eBPF projects
eBPF (extended Berkeley Packet Filter) makes the Linux kernel programmable: It runs sandboxed programs in the kernel without forcing users to change source code or load kernel modules. Now, a team of corporate giants—Facebook, Google, Microsoft, and Netflix—plan to start a nonprofit aimed at growing eBPFs. This new nonprofit will live under the Linux Foundation umbrella.
Thomas Graf, co-founder and CTO of Isovalent, told VentureBeat that the Foundation will serve as a centralized body to manage eBPF's deployment across Linux, Windows, and other future expansions. Perhaps most crucially, it serves as further proof that cross-company collaboration will keep occurring through open source.
Lauren Maffeo has reported on and worked within the global technology sector. She started her career as a freelance journalist covering tech trends for The Guardian and The Next Web from London. Today, she works as a service designer for Steampunk, a human-centered design firm building civic tech solutions for government agencies.

This work is licensed under a Creative Commons Attribution-Share Alike 4.0 International License.