Get the latest news to know in this open source news roundup.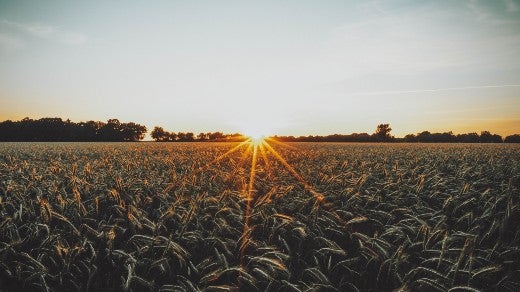 Read on to learn more about what made news in the open source world last month.
Linux Foundation launches open source agriculture infrastructure project
A wave of new artificial intelligence (AI) and Internet of Things (IoT)-connected tools has reached the agricultural space. The Linux Foundation announced a new project, called AgStack Foundation, to boost open source infrastructure across global agriculture.
In an interview with VentureBeat, Sumer Johal, AgStack's executive director, said the project aims to decrease dependence on proprietary infrastructure. Instead, it wants to scale free and open source tools like farmOS to predict pests, manage harvests, improve supply chains, and more.
AgStack Foundation has a growing toolkit for achieving its mission. Companies like Arable and projects like OpenTEAM have emerged in recent years to modernize agriculture. But, after two unpredictable seasons, the need for new tech is significant.
Celebrate open source maintainers with free events
It's time for open source maintainers to shine, as GitHub has partnered with Tidelift to observe Maintainer Week from June 7–12.
The week kicks off on Monday with Upstream, a virtual event featuring dozens of notable speakers, including Sarah Novotny and Simon Phipps. Then, the Global Maintainer Summit, June 8–9, offers lightning talks with chances to socialize (virtually) between them. The Summit is open to all, including those who have never served as maintainers. Other events include a secret guest on the Changelog podcast's Maintainer Spotlight, the launch of a new model for funding open source projects, and live streams on Twitch.
All events are free, but attendees must register on Upstream's site. You can find more details via Maintainer Week's GitHub site.
Stack Overflow Developer Survey is underway
For each of the past 11 years, Stack Overflow's annual developer survey has taken the pulse of the programming community. Yet between when the 10th annual survey launched in February 2020 and the results were released in May, COVID-19 had upended the workplace. Most developers were working remotely, and those new processes and issues weren't reflected in the results. Therefore, the 2020 survey's data was largely irrelevant to people's current situation.
The 2021 survey, open through June 25, aims to help answer many of the questions about (as Ryan Donovan writes) "how coders' lives have changed during this massive work-from-home experiment." Alongside the survey's classic questions, like favorite and least-favorite languages, this year's survey asks about the issues that have moved to the forefront over the last year—such as asynchronous and virtual collaboration and managing projects and teams remotely.
Make sure to take the 2021 Stack Overflow Developer Survey by June 25. (And note the website's recommendations about problems with ad-blocking and security software if you're having trouble completing the survey.)
In other news:
Lauren Maffeo has reported on and worked within the global technology sector. She started her career as a freelance journalist covering tech trends for The Guardian and The Next Web from London. Today, she works as a service designer for Steampunk, a human-centered design firm building civic tech solutions for government agencies.

This work is licensed under a Creative Commons Attribution-Share Alike 4.0 International License.